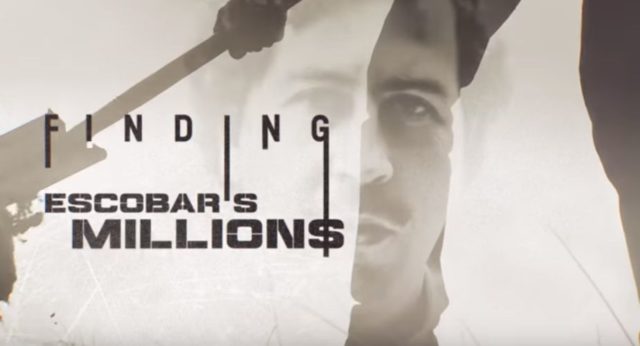 If you are as obsessed with digging into the life of what is considered to be the most powerful and wealthy druglord in modern history, then you should be watching "Finding Escobar's Millions" on Discovery. While the show "Narcos" has done a phenomenal job in dramatizing (as well as giving a realistic depiction) of the climate in Colombia during the days Escobar ran one of the most power drug carters of all-time, "Finding Escobar's Millions" has taken the discovery and research into Escobar's life to a new level.
Luckily we here at TVOvermind have managed to get an inside look at the show courtesy of The Discovery Channel. They've been nice enough to share with us the only clip out there which details the most recent upcoming episode. Check out the video and description below:
After discovering a motorcycle that likely was buried with one of Pablo's murdered sicarios, Doug and Ben decide the next phase of their mission is to infiltrate Pablo's inner circle. Ben connects with Escobar's sister-in-law and sister. The tech team scours Pablo's old properties and discovers the remnants of an old caleta. Meanwhile, Doug gets in touch with Pablo's most infamous sicario, Popeye.
Enjoy the trailer: