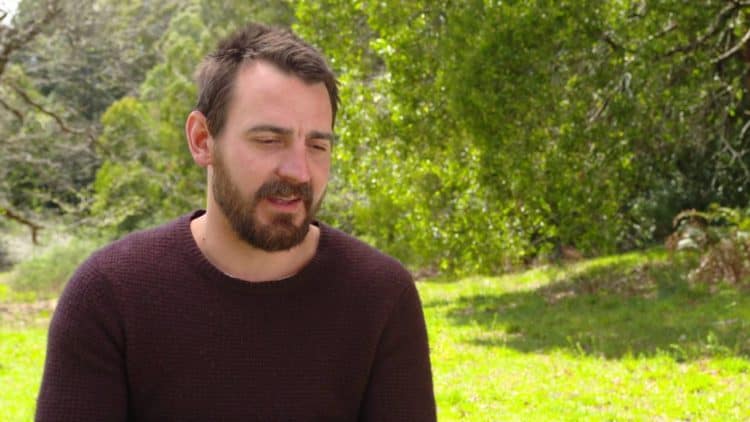 Ewen Leslie has been performing for almost as long as he can remember. His natural ability to entertain people has served him well over the years and has helped him build a very successful career. Over the years, Ewan has become well-known for a variety of projects on the big and small screens. He is capable of playing any kind of character and he has no problem moving between genres. Many people will recognize him from things like The Luminaries and Operation Buffalo. Ewan's fans will also be happy to know that he has some new projects in the pipeline that will make his name even bigger on an international level. Keep reading to learn 10 things you didn't know about Ewen Leslie.
1. He's Always Loved Acting
Ewen grew up in a home where creativity was encouraged and it didn't take him long to discover his creative side. He developed an interest in performing at an early age and it quickly became apparent to those around him that his talent was something very special.
2. He's A Formally Trained Actor
Ewen's formal acting training began before he became a teenager. After high school, he enrolled at the Western Australian Academy of Performing Arts and he graduated in 2000. While there has always been some back and forth in the acting community over whether or not training is necessary, it has proven to be a great asset to Ewen's career.
3. He Has Lots Of Theater Experience
Most people who are familiar with Ewen's work only know about the roles he's had on screen. What many people don't know is what he has also had an extensive theater career that includes more than two dozen credits. Even after his on screen career began to take off, Ewen continued to do theater. That said, however, he hasn't been in a stage production since 2015.
4. He's Won Multiple Awards
Ewen is a very talented actor and many of his fans feel as though he doesn't always get the credit he deserves. While that may be the case, Ewen's career hasn't been entirely thankless. He has won several awards over the years including an AACTA Award in 2017 for Best Guest or Supporting Actor in a Television Drama.
5. He's Not Really Into Social Media
As an international star, it goes without saying that there are people all over the world who would probably love to keep up with Ewen on social media. Sadly for them though, he isn't really into sharing his life online. He doesn't have any verified social media accounts at the moment. There is an Instagram account that does seem to belong to him, but he doesn't post very often.
6. He's A Devoted Dad
In addition to being devoted to his career, Ewen is also extremely dedicated to his family. Over the years, his family has been a driving force in his desire to be successful. Ewen and his longtime partner, Nicole O'Donohue, have one child together. Ewen also has an older child named Elliot from a previous relationship.
7. He Loves Spending Time Outdoors
Like most actors, Ewen's schedule is typically pretty packed. When he does get time off, however, he likes to spend it enjoying the serenity of nature. Since the entertainment industry can be incredibly hectic, it's always nice when Ewen is able to find the time to enjoy some peace and quiet.
8. He Planned On Moving To Los Angeles
Ewen was born and raised in Australia where he still lives today. At one point, however, he was heavily considering relocating to Los Angeles. He told The Sydney Morning Herald, "The idea of moving across with my family and knocking on the door, I'm just not sure I'm completely up for that."
9. He Enjoys Taking Pictures
Ewen's father, Norm Leslie, is a photographer and it appears that his love for taking pictures rubbed off on Ewen. Although Ewen may not think of himself as a photographer, he has a natural eye for capturing beautiful moments from behind the camera. Whether he's out on a trip or exploring a nearby area, he loves to snap pictures.
10. He Has A Great Memory
Having a good memory can definitely come in handy for an actor, and Ewen was blessed with one at an early age. Ewen's father told The Sydney Morning Herald, "Ewen as a baby was blessed with an ability to spatially remember things. He'd hear a song and then he'd be singing it in the pram. His recall really comes through when you see him do Shakespeare, which he's bloody good at."
Tell us what's wrong with this post? How could we improve it? :)
Let us improve this post!