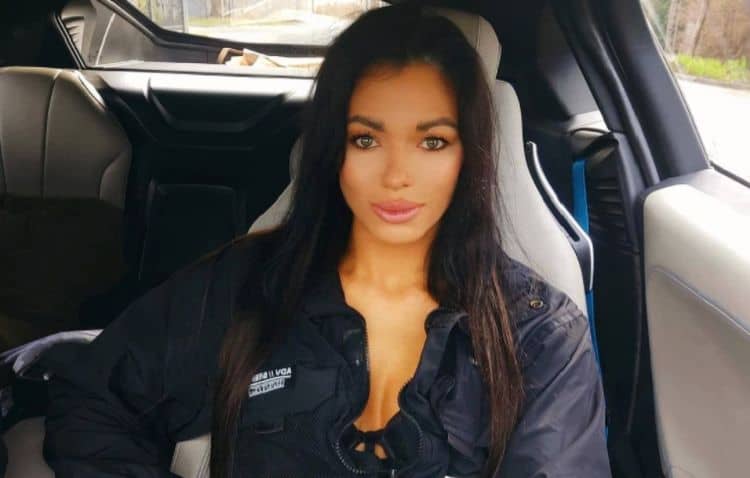 Ewelina Plizga's name may not be widely known just yet, but she is working very hard to change that. The up-and-coming actress is in the process of building a resume that will hopefully give her the foundation to have a long-lasting career in the entertainment industry. At this point in her career, Ewelina is most well known for her role in the 2020 film 365 Days which became an international hit on Netflix during the COVID-19 pandemic. Now, she's getting ready for another major opportunity thanks to the Polish TV series, Sexify. The project has the potential to become another international hit for Ewelina, and she's looking forward to sharing more of her talent with the world. Here are 10 things you didn't know about Ewelina Plizga.
1. She Only Has Two Acting Credits
The last two years have been huge for Ewelina's acting career. She's obtained two acting roles in a small period of time, but those two roles are the only ones she has at the moment. She doesn't currently have any additional projects in the works, but we probably haven't seen the last of Ewelina.
2. She Loves To Travel
Ewelina is originally from Poland, but over the years she has become a woman of the world. She loves to travel and has gotten the opportunity to visit lots of places in her home country and other parts of the world. Some of the destinations she's been to include England, Spain, and Italy.
3. She Likes To Stay Active
Looking and feeling good are two things that have always been very important to Ewelina. She is the kind of person who loves to stay active and she does her best to make sure she's camera-ready at all times. In addition to regularly going to the gym, Ewelina also likes to get a good workout in at home.
4. She Enjoys Trying New Foods
Even though she's very passionate about keeping herself in good shape, Ewelina still likes to enjoy good food. She enjoys trying new things which pairs perfectly with the fact that she likes to travel. Ewelina often shares photos and videos of the dishes she's eating on Instagram.
5. She Likes Fashion
Ewelina loves expressing herself through her clothing and she isn't afraid to get bold every once in a while. Whether she's getting ready for a night out on the town or preparing for a casual day with friends, you can pet that Ewelina is going to pull up looking her best.
6. She's A Private Person
Once some people get a taste of what it's like to be in the spotlight, they can't resist wanting to live their lives with the world watching. Ewelina, however, has taken a very different approach. She isn't the type of person who likes sharing a lot about herself with the public. So far, she has remained very private and there isn't much information out there about her.
7. It's Unclear If She Has Formal Acting Training
According to Ewelina's IMDB page, she made her acting debut in 2020. Outside of that, there isn't any information known about what inspired her to get into acting. We also weren't able to find any information on whether she's undergone any formal acting training. This is likely an indication that she's never attended drama school.
8. She's Been A Ring Girl
The world is currently getting to know Ewelina as an actress, but she's worked quite a few other jobs over the years. One of those jobs was a ring girl. Ewelina shared a brief video of herself as a ring girl on her Instagram story, however, she did not provide any further details about the experience.
9. She's All About Positivity
Life comes with lots of ups and downs, and it can sometimes be difficult not to let the downs make you lose hope. From what we know about Ewelina, though, she refuses to stay down for long. Based on her social media activity, it's clear that Ewelina is the type of person who likes to see the world through a positive lens. She's all about good vibes and that's something she hopes to share with the people she comes in contact with.
10. She's Trying To Grow Her Social Media Following
Ewelina is beautiful and talented which is typically the perfect recipe for being a large social media following. At the moment, she has just over 5,500 followers on Instagram, but it appears that she's hoping to get more. She has been working to build up her Instagram presence and her work as an actress will definitely help increase her following.
Tell us what's wrong with this post? How could we improve it? :)
Let us improve this post!