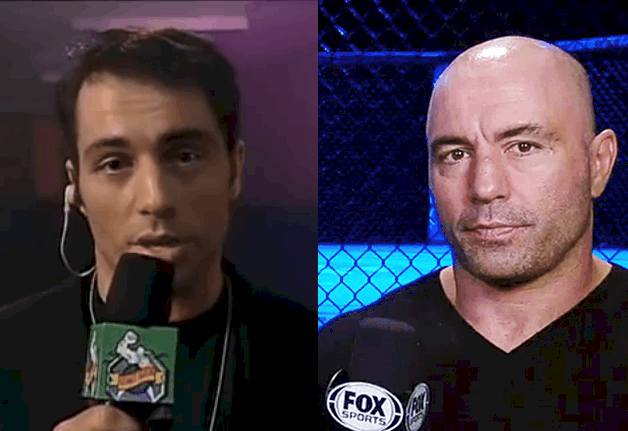 Joe Rogan is a unique individual. He is famous around the world, but fans who know him for some of his work may have no idea that he is famous in other industries. Regardless, he is immensely talented, hard working, and has managed to see incredible success by devoting himself to his passions. In some ways, he has completely changed since his career began. In others, he has remained the same. Here is a brief description of how Rogan has evolved over the course of his career.
Early Years: His Passions Emerge
In his youth and young adulthood, Rogan's life was defined by his two great passions: comedy and martial arts. He was a highly accomplished fighter, winning the US Open taekwondo championships. As well, in 1988, he began his stand-up comedy career in Boston before moving to New York.
Early to Mid 1990s: He Adapts
Rogan's talent for blue collar comedy was quickly apparent. His stand-up career started to blossom, and he became a regular performer The Comedy Store. However, he needed to find a way to earn an income. In order to do this without abandoning his passion for comedy, he landed roles in sitcoms like Hardball and NewsRadio.
Late 1990s to Mid 2000s: He Develops New Skills as an Entertainer
In 1997, Rogan's life would change when he landed a job as the backstage and post-fight interviewer for the UFC. He would quit for a few years before being brought back as a color commentator in 2001 when the UFC was purchased by Zuffa. Although he was not as experienced as an interviewer, this provided him with a way to combine his passions for entertaining and martial arts.
During this period, he also saw some of the greatest success of his career as the host of shows like Fear Factor and The Man Show. Hosting these shows brought him significant fame, which was a remarkable boost for his stand-up career.
Late 2000s to Present: Freedom to Return to His Roots
Throughout his career, Rogan maintained martial arts and stand-up comedy as his primary interests. However, these often had to take the backseat to his jobs as a host and commentator. With his incredible charisma and work ethic, however, Rogan was able to earn enough wealth to pursue his interests with fervor once again.
Today, Rogan spends his time making comedy specials, performing stand-up, and hosting only the largest UFC pay-per-view events. In addition, he has his own podcast, The Joe Rogan Experience. This is one of the most popular podcasts in the world. It was downloaded 16 million times alone in October of 2015.
He has also added to his considerable martial arts pedigree by earning two black belts in Brazilian Jiu Jitsu. He holds a black belt in no-gi under Eddie Bravo and in the gi under Jean Jacques Machado.
Summary
Clearly, Joe Rogan has changed significantly over the years. He has had a long journey in the entertainment industry as an actor, comedian, and host. While he has constantly adapted and developed new skills in order to see continued success, he has always maintained his two greatest passions: comedy and martial arts.
Interestingly, despite the many changes in Rogan's life, it is almost as if he has come full-circle. When he began his career, he was an emerging stand-up comedian and talented martial artist. Today, he is one of the most prominent figures in both stand-up and martial arts. His is an inspiring story which reveals that with the right combination of hard work and talent, a successful and fulfilling career can be enjoyed while pursuing one's passions.