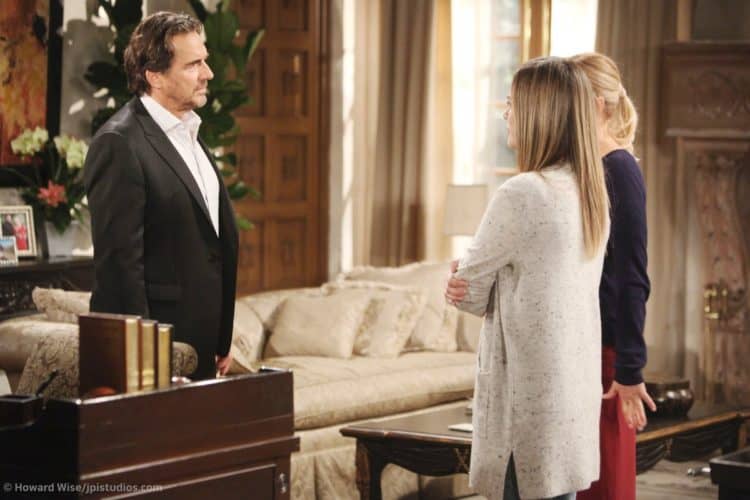 Bold and the Beautiful fans really took to the actor Thorsten Kaye when he decided to take on the part of Ridge Forrester. It wasn't a positive change at first because people were so upset that the man who bore and bred the role of Ridge was gone, but his time was up and he was in the midst of some personal life issues, some legal troubles, and more, and the show had to let him go. They didn't want to let the character go, too, so they took a chance and recast him with Kaye. It was touch and go for a moment, but it turns out that fans love him and welcomed him to the role after he did his job showing them that he was made for it. So, we want to get to know a bit more about the actor, and this is a good time to show that off.
His Last Name is Not Kaye
You know how some actors change their name to sound more famous and even just plain cooler? We don't know if that's the reason that Kaye changed his stage last name to this, but we can assume it might have also had something to do with the fact that his birth surname is literally unpronounceable for many. His birth name is Thorsten Ernst Kieselbach. And if that is not a name that just doesn't roll right off the tongue…
He's Not American
You would never know it to hear him speak, but he is not an American actor. In fact, he was born in Germany. He's German and British, and that's something he doesn't show at all when he plays an LA native on television. His American accent is quite good, and never would have known he was born and raised in Frankfurt, Germany until we wrote this.
He Wasn't Originally Ridge
Do you remember way back to 2012? It was eight years ago, so we can see that things might be fuzzy so long ago. But, our point is that this was the first time he appeared on the show. What you might not remember, though, is that he was not Ridge at this point. He was a man by the name of Nick for nearly a year. It wasn't a full-time role; he was only recurring status, but he was there and he was on the set a lot. It wasn't until a year later in 2013 that he was asked to take on the role of Ridge when Ronn Moss was gone.
He Married a Costar
One of his first jobs in the soap industry was on One Life to Live, where he met some great people while he worked there. He was there from 1995 to 1997, which is where he met and worked with actress Susan Haskell. They got married and the decided to have a few babies. She gave birth to their oldest daughter in 2003 and their second daughter in 2007. She played the role on her soap off and on from 1992 to 2011 when she was fired from the show. They met when they were on-screen love interests during his time on the show, and it clearly worked out for them considering how long they have been together and married. They are a sweet couple, and an even sweeter family.
He has A Lot of Hobbies
Outside of work, he has a very wide array of interests that might surprise his fans. He loves football, especially the Miami Dolphins. He is also a big fan of books and reading, and he's also a fan of riding motorcycles. He also enjoys music. For a while, he was a blogger for his other favorite team, which is the hockey team from Detroit. As you can tell from his varied interests, he is clearly not a man who likes to be put into one small box and left there. You don't often associate motorcycle enthusiasts for literature buffs or football fans with hockey fans and with music. He's someone who is clearly very well-rounded, which is one of the things that we admire about him when he is on screen and off.
Tell us what's wrong with this post? How could we improve it? :)
Let us improve this post!