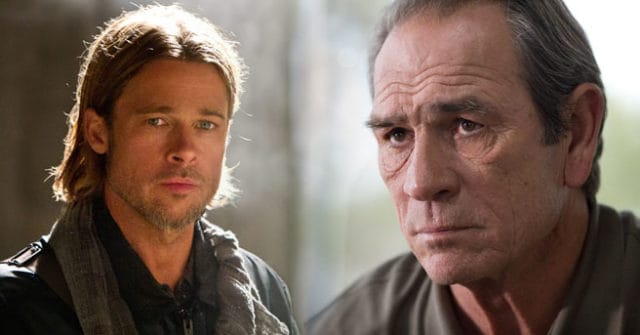 Movie buffs get excited when they hear that a new movie is about to come out and in most cases, they get equally as excited even when the movie is still in the relatively early early planning stages with no definitive release date. Such is the case with a movie call Ad Astra. This is a movie that has existed in the minds of those who wrote it for quite some time, yet it always seemed like there was one thing or another that prevented it from becoming a full-blown reality. By all accounts, it seems like the right time to make the movie is finally here, as the individuals in charge of it have lined up two of Hollywood's biggest stars to play the lead roles.
It is important to remember that Ad Astra is a working title only, so this is something that will in all likelihood change by the time the movie is actually released in theaters. With that being said, it promises to be an interesting film for science fiction fans or for anyone that enjoys powerful acting and a good plot. This particular film centers around travel to deep space, but it looks like there should be something for everyone when it is all said and done.
The movie is written by James Gray and Ethan Gross and just happens to be directed by Gray as well. The real news comes in the two people that are scheduled to play the starring roles in the movie, Tommy Lee Jones and Brad Pitt. While a lot of details have not yet been released, it is known that Pitt's character is supposed to be playing Roy McBride, a space engineer who suffers from mild autism. Tommy Lee Jones will be playing his father.
The movie centers around a mission that Tommy Lee Jones's character goes on in an attempt to find life on Neptune. Something goes wrong somewhere along the way and he doesn't return, leaving Pitt's character to wonder what happened to him for a number of years. Eventually, he goes in search of him in hopes of finding him, as well as discovering what happened to the mission.
While there is not much else known about the film at the current time, it does sound like they are trying to move forward with the project. More importantly, it sounds like this will be an interesting project that promises to have more than its fair share of twists and turns when it is all said and done.
One thing is certain, these are two of the most influential actors in Hollywood and more often than not, they are involved with some truly good projects. That means that a lot of people are probably going to choose to see this film just so they can watch the two of them interact together in the same movie. That fact, along with a plot that sounds like it has a lot of promise, just might be enough to attract mainstream fans in addition to those who are already big fans of science fiction movies. Therefore, this movie sounds like it is definitely worth paying attention to and hopefully, more news will become available in the near future.