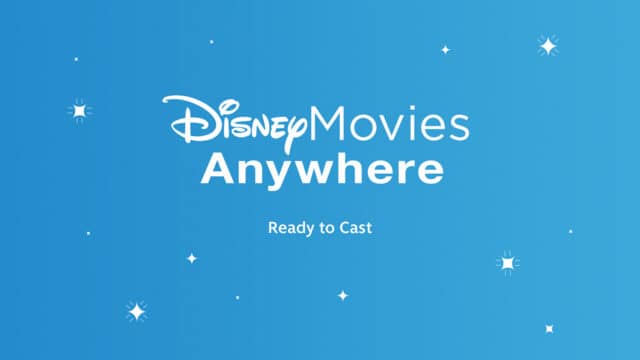 We're going to see the end of DVDs in our lifetime. We surely saw the same happen for VHS and Betamax, and we can't even begin to tell you what came before that. The digital age is in full swing, and entertainment companies are taking note. Most people are now resorting to the smaller screens of computers, tablets, and phones for viewing shows and movies. Downloading movies into a hard drive is now the best way to have a movie collection. It's not only space saving, it's also convenient because you can have your entire collection in one place. This may not always be the case if you're downloading movies from different digital retailers. After all, there's Amazon Video, iTunes, Google Play, and Vudu to choose from.
Disney released a digital entertainment service that can solve your fragmented movie collection issues. With "Movies Anywhere," you can now have all your movies in one place even though you purchased and downloaded them from different retailers. Movies Anywhere is an app that serves as a digital movie library aiming to merge your collection of movies into one single accessible place. Currently, 5 major Hollywood studios have signed on to the deal as well as the four major digital retailers mentioned above. Through Movies Anywhere, you can get consolidate movies from Sony Pictures Entertainment, Twentieth Century Fox Films, Universal Pictures, and Warner Bros. Entertainment. That in itself will be a long list of movies right away that you can have access to. You'll also have to take into account that Disney itself is a pretty big company and encompasses other studios including Pixar, Marvel Studios, and Lucasfilms.
Once you've signed up for Movies Anywhere, you can link your various retailer accounts. You'll then get access to all your movies through any of your devices. You can access Movies Anywhere on your phone or tablet via the app, through Android TV or Chromecast. You can also watch your movies directly through the website by signing on to your account. Currently, Movies Anywhere is only available through Android devices, but there are plans to have it available via iOS in the near future. In addition, you'll also be able to get the app on Fire TV and Roku eventually.
At its launch, Movies Anywhere had over 7,000 movies available. This number will only grow as time progresses and as more film companies and digital retailers jump on board. It is free for subscribers to use the services, and you can also get five free movies by linking two accounts upon sign up. These movies include the latest Ghostbusters, The LEGO Movie, Ice Age, Big Hero 6, and Jason Bourne. It's currently only available in the US, but Disney plans to expand its availability soon.
If you're looking for a way to organize your digital movie files, Movies Anywhere is the best way to go. You'll never have to worry about any hard drives or having to deal with compatibility issues when it comes time to play. Simply sign into your account or open the Movies Anywhere app, and you're all set to enjoy any film you want.
Tell us what's wrong with this post? How could we improve it? :)
Let us improve this post!