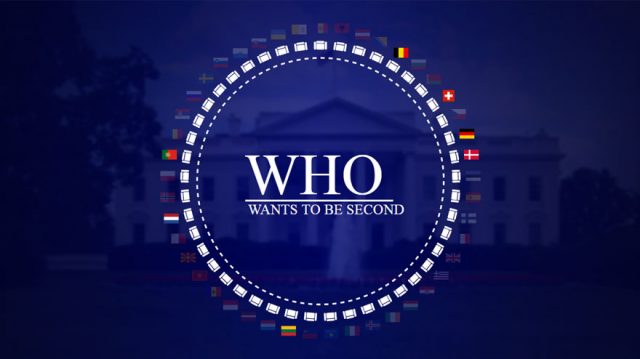 Remember about two weeks ago when we posted a video from Dutch television that welcomed Donald Trump in his own words? Needless to say that video got the attention since it's already received 9.5 million views. But it hasn't stopped there. Clearly plenty has gone on since the release of this video. With regard to foreign countries the most notable news is a spat that Trump apparently had with Australia, his tiff with Mexico, and millions of Brits petitioning against Trump's visit with the queen.
Frankly this might just be the tip of the iceberg. Other countries are obviously paying attention. Instead of sitting back and waiting, they've decided to create their own spoof videos just like Denmark did. The results have been quite funny, not to mention "educational."
We've included the Denmark video since its the one that started it all. However there are 6 more countries that have joined in. Those countries are Lithuania, The Netherlands, Switzerland, Portugal, Germany, and Belgium.
Now I should tell you firsthand that it's not the countries themselves that made these videos because if it were, I'm pretty sure Trump would eventually see these and declare World War 3. However, you've got to wonder if their populations would approve of these. Something tells me they would.
Here are the videos:
Lithuania
The Netherlands
Switzerland
Portugal
Germany
https://www.youtube.com/watch?v=9Sq-VPDtNK4
Belgium
Denmark
Save
Save