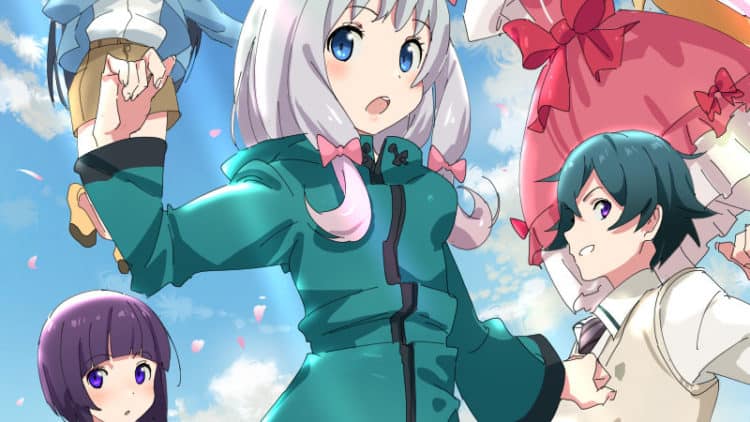 Eromanga Sensei is an anime series that was adapted from the manga. It's been one of the most highly anticipated animations. If you're wondering if this is a good anime for you to watch, here are ten things you need to know before you make up your mind.
1. Eromanga Sensei was written by Tsukasa Fushimi.
It centers around a high school student named Isumi Masumune, who writes a light novel series and wins an award for it. He hires an illustrator for his work who is anonymous but goes by the name Eromanga Sensei. He comes to learn that Eromanga is actually his step-sister Sagiri.
2. The Manga is available to read
If you want to read the original version of the story before the adaptation, you need to start with the Manga. It contains the original seed of the plot and sometimes it's good to have the head knowledge of how the volumes were written in the Manga before you see it in an action television series. There are usually some glaring differences between the two.
3. Sagiri is a disturbed little girl
Sagiri is the little sister of Izume Masumune and she has shut herself in her room for an entire year. She won't leave her space. She has bad habits and even makes her brother bring her food to the room. She signals to him by stomping on the floor.
4. There are disturbing aspects of perversion in this anime
If you're easily offended by perversions then this anime may shock you. Sagiri is an illustrator who goes by the pen name of Ero Manga Sensei and her drawings are quite disturbingly perverted, but shes' very talented at what she does.
5. Izumi doesn't know that his sister is his illustrator
Initially, Izumi has no idea that the anonymous illustrator is actually his little sister. He just believes that it is a perverted dude. He had never met the artist and there are moments when he's disgusted by the art. When he discovers that it is Sagiri making the lewd drawings he is totally shocked.
6. It's a story about sibling love and loneliness
This anime has its touching moments. Izumi doesn't understand his sister. The two of them live alone together in their home and he doesn't have any other family there to talk to. He wants so badly for her to come out of the room so they can interact and be a family. It will grip your heart with emotion.
7. It seems that everyone is using a pen name
Sagiri goes by her perverted pen name and the third main character is Elf. She is a 14-year-old girl who is also a light novel writer. In fact, she is the direct competition for Izumi and Sagiri. She's achieved a high level of success and her novel has sold more than two million copies. Fireworks erupt when she moves next door to Masamune. The girl goes by the pen name Elf Yamada but her given name is Emily Granger.
8. Elf becomes the protagonist
As if it isn't bad enough that Elf has been more successful in her writing than Izumi and his sister illustrator, she moves next door, but that's not the worst of it. She develops a crush on Masamune and she reveals it to him. This doesn't set with Sagiri.
9. The A-1 studio animation has 2 episodes
The first release of the original video animation was written by Tatsuya Takahashi and was released by Studio A-1 Pictures. Only two episodes have been completed so far and the runtime for each is 24 minutes. The releases of the anime series are set for January 16 of 2019. It is currently unknown when more episodes will be released.
10. The light novel is out in print
The Light novel was adapted from the Manga. It was written by Tsukasa Fushimi and illustrated by Hiro Kanzaki. The original run of the light novel began on December 10 of 2013. It is an ongoing work in progress and it is still in the process of being written. There are currently ten volumes of the light novel finished. It is assumed that the television series will be adapted from the light novel and everyone is hoping that there won't be a long interruption in between the second and third episodes.