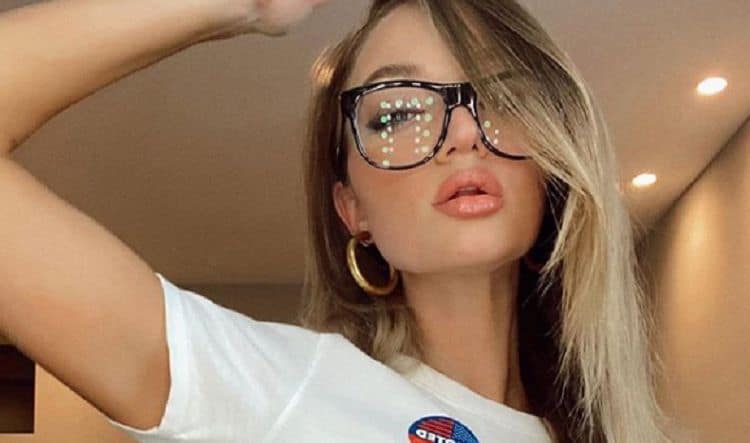 Erika Costell's story is a fascinating one, filled with twists and turns that have led her to become an internet sensation. From her girl-next-door persona to her recent decision to join OnlyFans, Erika's journey has been anything but ordinary. Let's dive into the life of this intriguing personality and uncover what makes her tick.
1. The Early Years: Youth and Origins
Erika was born on November 12, 1992, making her 27 years old as of 2020. Hailing from Toledo, Ohio, she later moved with her family to Bedford Township, Michigan, where she grew up alongside her 12 siblings. It's hard to imagine what life was like in such a large family, but it undoubtedly played a role in shaping Erika's character.
2. Strutting Her Stuff: Modeling Beginnings
At the tender age of 16, Erika embarked on a modeling career, working with renowned agencies like Wilhelmina and the lesser-known DAN Talent Group. Over the years, she even had the opportunity to model for Victoria's Secret, further solidifying her status in the industry.
3. Almost an Alma Mater: College Days
After completing high school, Erika enrolled at Middle Tennessee State University. However, she made the difficult decision to leave just before her final semester. It's unclear what prompted this choice, but it undoubtedly had a significant impact on her life's trajectory.
4. The Jake Paul Connection: Fame and Fortune
In 2015, Erika began working as an assistant for internet sensation Jake Paul. This opportunity catapulted her into the limelight, and she soon started her own vlog, amassing a considerable fan base. When she and Jake began dating, Erika took on the role of COO for his business after Nick Crompton's departure. However, their relationship eventually fizzled out, and she left the team in 2048.
5. OnlyFans: A New Chapter
Erika's decision to join OnlyFans has caused quite a stir, as the platform is often associated with adult content. However, she has made it clear that she will not be selling explicit material. Instead, she aims to provide fans with a more intimate, uncensored glimpse into her life.
6. Embracing the Unknown: Nerves and Growth
Erika has admitted to feeling nervous about her new venture, but this anxiety may be a sign of personal growth. Stepping out of one's comfort zone is often the key to unlocking new opportunities and experiences, and Erika's willingness to do so is commendable.
7. Teen Choice Triumph: A Musical Milestone
In 2018, Erika received a Teen Choice Award for Choice Music Web Star, a testament to her talent and hard work. This accolade has undoubtedly helped propel her singing career to new heights.
8. BIA Entertainment: Empowering Women in Music
Erika has also founded her own label, BIA Entertainment, which aims to support and empower women in the music industry. This endeavor not only showcases her entrepreneurial spirit but also her commitment to uplifting others.
9. Shedding the Girl-Next-Door Image: Embracing Her Wild Side
Erika is ready to show the world that she's more than just the sweet, innocent girl-next-door they've come to know. By joining OnlyFans and sharing a more authentic, uncensored version of herself, she's challenging perceptions and taking control of her narrative. It's a bold move, but one that could ultimately change the game for Erika Costell.
Tell us what's wrong with this post? How could we improve it? :)
Let us improve this post!