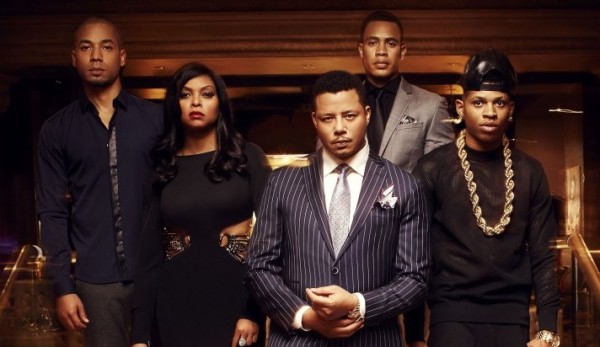 Since it first came to the small screen in 2015, Hip-Hop TV series Empire, could be relied on to deliver twists and turns that had the viewers reeling. The dynamics of the compelling Lyon family has evolved a great deal since its first showing. Cookie played by Taraji P. Henson was just out of prison while the three sons were jostling to assume their father's role at the head of the record company. In the first three series the family divisions deepened with business disagreements, betrayals and shared dark secrets. We have seen shocking deaths, an ongoing bitter family feud and some surprising love affairs.
The fan favorite, featuring the fictional Lyon family, is returning on September 27 for 18 episodes. Season Three featured huge celebrity cameos, unexpected plot twists and hot new hip-hop songs. Fans are excitedly anticipating the return of Cookie and Lucious Lyon and the rest of the high powered family. Following from the explosive cliff hanger that ended Season Three a plot reset has been rumored all summer. With so many plot turns, high-drama and jaw dropping moments it's hard for viewers to keep track of all the characters and their story arcs. Before the excitement and onslaught of Season 4 here's our handy summary of Season Three and a preview of what we can expect in the coming episodes.
Where we left off at the end of Season Three
The power couple at the head of the family and record company, Lucious and Cookie Lyon had reconciled after he finally ended his relationship with ex wife Giuliana played by Nia Long. Lucious declared that he'd loved Cookie all along. The pair made fast promises and determined to travel the world together leaving the business worries behind them. Sadly the plans were dashed when Lucious was involved in a tragic explosion.
As always with Empire, everything may not be how it initially seemed. The explosion had been orchestrated by his son Andre in response to the years of hardship he had been subjected to at his father's hands. When Lucious crowned Andre as his successor Andre tried, and failed to avert the explosion. Lucious lingered in a coma for three months and appears to have significant memory loss. Meanwhile, Jamal had taken up with a handsome lawyer Warren, who turns out to secretly be attempting to infiltrate the Lyon empire and take revenge for the destruction of Diana DuBois's son. And younger brother Hakeem was reunited with baby Bella at long last.
What can we expect in Season Four?
Producers have hinted that Lucious will be a changed man following his brush with mortality and his amnesia. Will he remember his family and the commitments he made to Cookie? Meanwhile Cookie will attempt to juggle her role in the record company as a result of Lucious' absence and her endeavors to hold on to Lucious in the face of his overweening nurse played by guest star Demi Moore. Andre is likely to be pickled with guilt and anxiety over his attempt on his father's life. We can't wait to see what kind of leader he makes as he assumes his ill gotten role. Fans can also look forward to a new character played by Forest Whitaker.
Whatever lies in store for the forthcoming Season of Empire we are sure that Empire will continue to have our heads reeling
Save