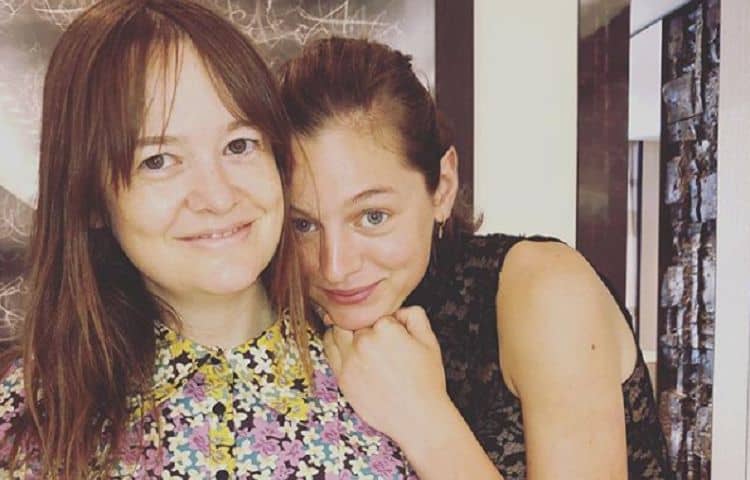 It's not just anyone that can come in and play a character like Princess Diana, but Emma Corrin has reportedly been given this role as Ellie Hall from Buzzfeed has announced. This is a big deal for someone like Emma, who is still seen as a relative newcomer to show business and is now about to take on what could be one of her biggest roles of all time. After all the chance to play someone like Princess Diana isn't something that comes along to every actress on a regular basis. Ben Arnold of Yahoo! Movies has gone on to quote Emma as being very excited for this part, and it's right that she should be since if she does it well enough it seems as though it might lead to other parts that could be just as important and possibly a big step up for her career. While she's been ascending through the ranks thus far it would seem that this might be a good chance for her to finally get the kind of notice that her reputation could use when it comes to moving forward and possibly gaining even more notoriety.
Here are a few things about Emma you might not have known.
10. She went to a private school.
It's interesting to hear people talk about the benefits of private school over public school since there do seem to be some advantages. But then again it's usually up to the student to do well and to make sure that they pass every class with the kind of grades that the money that's being paid seems to demand. For all intent and purposes Emma did quite well.
9. It was while in school that she started getting a reputation for her acting talents.
Around 2012 seems to be the time that she was getting noticed for the type of acting talent she possesses and was starting to turn heads with what she could do. This wasn't the time she really took off but it was indication enough that she knew what she was doing and had a lot of promise moving forward.
8. Her first televised role didn't come until 2018.
So far her credits are kind of a there and gone type that means she's been in a show or a movie and is there and gone so quick that you'd have to rewind just to notice her. A lot of people have started out this way and made it work for them as they move forward though, and right now she's definitely seeing it pay off.
7. She's been very proficient on stage before making the leap to TV.
Stage fright is obviously not a thing with her since she's been able to get up in front of people and just do her thing as much as she can throughout the years. It really does seem that some folks are meant to be on stage or in front of a camera, largely because they seem to respond so well, and because people love what they can do.
6. Emma is a big fan of The Crown.
This is a big plus considering that she's headed to the show soon, and to play one of the most iconic characters no less. In case you needed reminding take a look at Sarah's article from Lainey Gossip to get a better idea of what's coming.
5. She's supposedly set to appear in a DC spinoff about Alfred Pennyworth.
This could be interesting since we don't often get to hear much about Alfred apart from the comics and what little we've seen him in the movies. Honestly he's a more interesting character than a lot of people realize, so seeing her take part in something like this could be kind of fun.
4. Her presence on social media has kind of exploded since she hit the scene.
She didn't have a whole lot of followers when she first hit social media, but now that people are realizing who she's going to be playing on The Crown her accounts have kind of blown up since people want to know more about it and more about her.
3. She's currently in her early 20s.
She'll definitely be able to exhibit the youth and vibrant nature of Diana it would seem since she's got the right look and possibly the grace and poise that the former princess was so well know for. But for someone her age this is the role of a lifetime.
2. Her net worth isn't really known as of yet.
This isn't too surprising since she's still a very new actress that hasn't had a lot of screen time and is likely worth a great deal more now than just a few years ago. But after her performance it should be easy to find this out.
1. So far there isn't a lot of information about her on the internet.
That's one of the downfalls of not being known, there really isn't much information on you until you do something worthy of note. But that day's coming.
Keep an eye on her, especially as it pertains to The Crown.