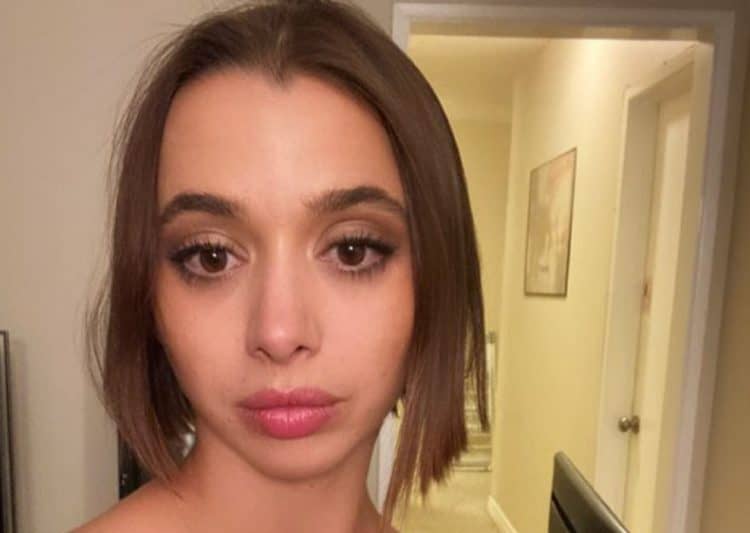 Every time Emma Caymares steps in front of the camera, she brings an effortless grace that is impossible to ignore. The talented young actor has been working hard to make a name for herself and she's well on her way to doing just that. After playing a series of minor guest roles over the last couple of years, she finally got her big break in 2021 when she was cast in the sitcom Call Your Mother. The role has given Emma the opportunity to share her talents with a large audience on a regular basis. So far, people seem to really love her work and things are looking good for Emma's future. Here are 10 things you didn't know about Emma Caymares.
1. She Started Performing At An Early Age
Finding something to be passionate about can feel like a never ending journey for some people. Luckily for Emma, she discovered her calling at a very early age. When she was just a kid, she fell in love with performing and her natural talent was obvious to all those who witnessed her.
2. She Was In An Episode Of Law & Order: SVU
Emma doesn't have a long list of on screen credits, but her resume is very impressive nonetheless. She has had guest roles in some very popular programs including the long running series Law & Order: Special Victims Unit. Emma appeared in an episode of the show in 2020.
3. She Has Been On Broadway
Sure, Emma's on screen resume might not be very long, but that doesn't mean she hasn't been building up experience in other ways. She has found a lot of success in the theater world and she has even performed on Broadway. Most notably, she was part of the original cast of Charlie and the Chocolate Factory. On screen roles have been Emma's top priority lately, but the state will always be special to her. There's a good chance we could see her do more theater work in the years to come.
4. She Studied Dance
Acting has become Emma's main focus, but that wasn't always the case. She has been a dancer for the majority of her life and she attended Purchase College where she earned a degree in dance performance in 2012. Dance is still a major part of Emma's life. Hopefully one day she'll get to combine her love for dancing and acting in one major role.
5. She Comes From A Diverse Background
Emma isn't the type of person to share lots of information about her personal life, so we weren't able to find any information on her upbringing. Based on her Instagram bio, however, we know that she comes from both Cuban and Nicauraguan roots and she's very proud of both of them.
6. She Supports Social Justice
Emma is an activist who never shies away from standing up for what she believes is right. She is a strong supporter of the fight to end racism and she stands up for social justice and human rights. She has even participated in protests seeking justice for innocent victims of violence.
7. She Loves The Outdoors
Is there a special place where you like to go to clear your head? For Emma, that place tends to be outside. Emma likes to spend as much time out in nature as she can and she enjoys doing things like hiking and exploring. She also loves getting the chance to hang out by the water .
8. Her Mother Passed Away When Emma Was Young
Losing a parent is one of the most tragic losses a person could experience. Sadly for Emma, she experienced it at a young age. In an Instagram post in June 2018, Emma revealed that her mother passed away 10 years earlier. Although we don't know Emma's exact age, she was likely not even a teenager yet when her mother passed away.
9. Family Is Important To Her
Despite her mother no longer being here, family continues to be one of the most important things in Emma's life. She does her best to maintain close relationships with her loved ones and has been lucky to have a support system of people who have had her back every step of the way.
10. She Is New To Twitter
These days having a social media presence can have real life benefits. This is especially true for people in the entertainment industry as there's been a shift towards casting people who have large followings. While Emma has been on Instagram for a while she recently decided to hop on the Twitter wave, too.