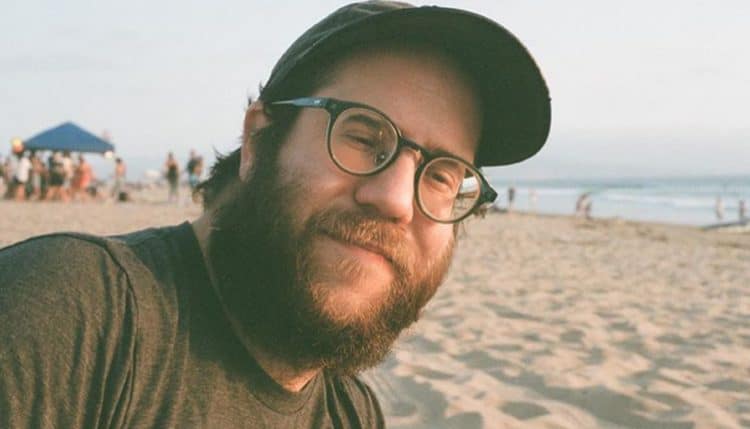 Who doesn't love a guy who is not only from the reputed nicest country in the world but also got to have a role in "Mean Girls," back in 2004? We all adore Ely Henry, but we have a sneaking suspicion not too many people know much about him. We want to take it upon ourselves to change that by helping you learn who he is and what he's all about. He's a funny guy with so much talent, and we love that about him. Here's everything you need to know about him before he's more famous than ever.
1. He's Canadian
He's a born and raised Canadian. He was born on October 18, 1991, which means as of writing, he's preparing to celebrate his last birthday in his 20s. Such a fun year before 30s, which are – I'll say this honestly – the best decade of your life. Well, we say that about all the decades, so we guess that's an inside job, right?
2. He was Homeschool Boy
No, he wasn't homeschooled growing up. Well, we suppose he could have been, but we cannot confirm that. However, we can confirm that he was homeschool boy when he was in the movie "Mean Girls," alongside famous faces like Lindsay Lohan and Rachel McAdams. That's awesome.
3. He Tried College
It didn't work for him, and that's not a problem. There is no shame in doing what you want to do with your life when you recognize your calling and your potential, even if it doesn't meet the standards that other people hold as the norm. He left college (he attended Sheridan College in Ontario) and headed to LA.
4. It Took 10 Years
He left college to follow his dreams, but it took him almost 10 years to do so. We love that he did not give up or stop looking at the future, and we love that he is so awesome about it all. He was given a shot by Tina Fey, again, working on a pilot for a project she was working on. It did not pan out, but it was all right since it gave him a chance to continue working on other projects.
5. He's a Voice Actor, Too
When he was given the chance to use his voice on an animated film called "Smallfoot," he did it. He was good, too. He was only meant to be a temp voice, but they liked him so much that they asked him to become part of the main cast, which was a huge turning point.
6. He's Heading to NBC
He, along with a host of other funny people, are about to embark on a new journey. He is going to star alongside several other stars on a new show called "Connecting," with people like comedian Preacher Lawson. They're all about the pandemic and making it funny. They will be on zoom meetings weekly in the show talking about life and all that it entails, and we have a feeling it will be a relief.
7. His Character is Going to be A Good One
He's going to play the role of a man called Rufus on the new NBS show about the pandemic. He's going to be the kind of guy who is much better online than off, and he's going to be a huge conspiracy theorist on the show. We hope he did his research on that one because there are some amazing conspiracy theory rabbit holes out there that you can fall down. It's fascinating stuff.
8. He Believes in Defunding the Police
He's outspoken about his current beliefs, and he's not afraid to share on his Instagram profile. He'd like to defund the police and abolish the system. He doesn't have many followers, but that didn't stop him from wanting to use his platform to speak his opinion.
9. He's an Animal Lover
He likes animals, and that's something about him that we are totally on board with. His Instagram has a lot of animal photos, and we love it. We love animals. We love people who love animals. They're just good people.
10. Privacy is Something he Appreciates
He might be famous – and about to become a lot more famous – but he is someone who doesn't share too much of his personal life online. He does every now and then, but he mostly keeps his personal life to himself and lets people just see snippets of what's up with him. That's a good way to live.