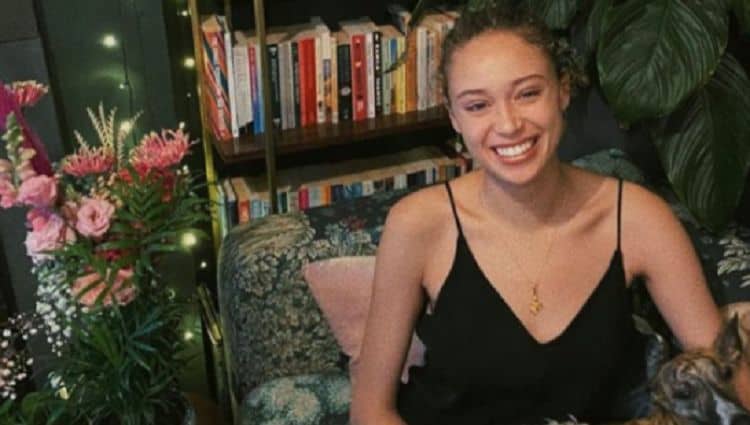 Ella-Rae Smith has all of the key ingredients needed to be a star, and that's exactly what she's on her way to becoming. Both beautiful and talented, Ella-Rae has been taking the world by storm since making her first TV appearance back in 2016 and she's already built an international fan base. Over the years, she has worked her way up to bigger roles. She is best known for being in shows like Clique, Into the Badlands, and The Stranger. Recently, she has also started to focus on big-screen opportunities and at this point, it's safe to say that she has what it takes to light up any screen. Continue reading to learn 10 things you didn't know about Ella-Rae Smith.
1. She Started Acting At 12
Most actors can remember the very moment they fell in love with acting. For Ella-Rae that moment came during a school play when she was 12-years-old. She told The Italian Reve, "I just remember one specific moment when we were doing a scene where Malvolio is trying to make Olivia fall in love with him and I was just reacting and responding to everything the other actor was doing…It just clicked and I realized that I was doing something naturally like that without even thinking about it, and it felt right and from there I just started doing everything I could to act."
2. She's Also A Model
The camera loves Ella-Rae and that isn't only true for the work she's done as an actress. She is also a model and her career began when she was discovered during a school trip when she was just 13-years-old. She signed her first modeling contract when she was 16 and moved to London shortly after.
3. She's A Producer
We've already established that Ella-Rae can work magic whenever she gets in front of the camera, but now she's working on doing the same thing behind it. She made her debut as a producer in 2021 with a short film called Love Connection. There's a chance we could see her do more behind-the-scenes work in the future.
4. She's Interested In Telling Unique Stories
Acting is about more than just entertaining, it's also about sharing stories with the world. While talking to The Italian Reve, Ella-Rae said, "I'm really interested in bringing about conversations through art and making stuff that matters. So I guess I'm inspired by telling stories that haven't been told, speaking to people who haven't felt spoken to, representing people who haven't been represented, just sort of moving forward in society through art."
5. She Loves To Read
Ella-Rae doesn't just like to tell interesting stories, she likes to read them as well. Ella-Rae is an avid reader and it's one of her favorite things to do when she has time off. She has an entire Instagram highlight section dedicated to sharing book recommendations with her followers.
6. She's A Dog Mom
Anyone who has ever had a pet can tell you that the relationship between a human and their pet is truly one of a kind. This is something that Ella-Rae is getting to experience for herself. Ella-Rae is a very proud pet parent and her adorable dog makes frequent appearances on her Instagram profile.
7. She Loves Working With Other Women
The entertainment industry can be a very competitive place and it also leads to divisiveness, especially between people who already have fewer opportunities for diverse roles. Ella-Rae, however, believes that there's strength in numbers and she always welcomes the opportunity to work with other women in the industry.
8. She Believes In The Importance Of Mental Health
Conversations surrounding mental health have become more common in the last few years, but they're still not happening as often as they should. Ella-Rae understands how important it is for people to take care of their mental health. She hopes to use her platform to tell more stories that raise awareness about mental health.
9. She's A Frequent Flyer
Ella-Rae has always had a very adventurous spirit and she's never afraid to step outside of her comfort zone and try new things and visit new places. She has been very fortunate to do lots of traveling throughout the years. Some of the places she's been include Mexico, Greece, and Denmark.
10. She Enjoys Being In Nature
Don't let Ella-Rae's beautiful face fool you into thinking that she is afraid to spend a little time in nature. In fact, she actually loves being outside. Some of her favorite outdoor activities include hiking, hanging out by the water, and simply exploring her surroundings.
Tell us what's wrong with this post? How could we improve it? :)
Let us improve this post!