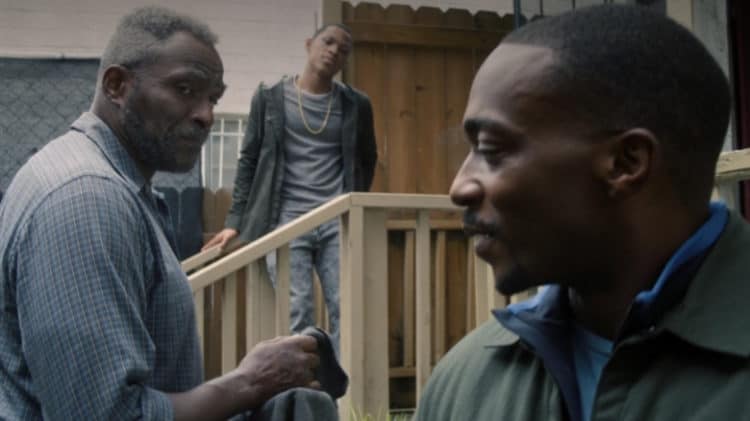 Anyone who has ever been around the entertainment industry knows that all it takes is one major opportunity to open the door to a whole new world of possibilities. That opportunity has officially come for Elijah Richardson. Although he has been acting for several years, his recent casting in the mini-series The Falcon and the Winter Soldier has introduced him to an incredibly wide audience. On top of that, it gave him the chance to work alongside some legends in the industry, and Elijah had no problem holding his own. Elijah is still riding on the success of the project, but he has no plans of stopping there. Keep reading for 10 things you didn't know about Elijah Richardson.
1. He's A New Jersey Native
Elijah was born and raised in the Jersey City area which is located less than 10 miles outside of Manhattan. Being so close to New York City definitely has its benefits, especially when you're hoping to have a career in the entertainment industry. It's unclear whether or not Elijah still lives in New Jersey.
2. His Mom Got Him Into Acting
Ever since Elijah was young, his mother saw something special in him and decided to get him involved in acting. During an interview with Juliette Claudine Pangilinan, Elijah shared that he didn't always want to be an actor, but as he spent more time doing it he fell in love.
3. He's A Rapper
So far Elijah's acting is what has gotten him the most attention, but he's also hoping to recreate some of that magic in the music industry. He is a talented rapper and he loves writing music and performing. At the moment, he hasn't shared any information on when he will be releasing a project.
4. He's In A Relationship
Now that Elijah's star is on the rise, there are probably a lot of people flooding his DMs. Sadly for them, he only has eyes for one person. He is in a relationship with a young woman named Quria. Although she doesn't appear to be in the entertainment industry, she is working hard to establish herself as a business owner. The couple has been together since November of 2018 and they're still going strong.
5. He's A Will Smith Fan
These days Elijah is spending most of his time in front of the camera, but there was once a time when he was usually the person in front of the screen. Growing up, he spent a lot of time watching The Fresh Price of Bel-Air and he cites Will Smith as one of his earlier influences. Martin Lawrence is another actor he's always looked up to.
6. He Was In An Episode Of Law & Order: Special Victims Unit
Elijah might be young, but he's already gotten the chance to work in some major projects. His second TV appearance came in 2017 in an episode of Law & Order: Special Victims Unit in which he played a character named Will Harris. He was also in three episodes of New Amsterdam.
7. He Wants To Be An Engineer
While talking to Juliette Claudine Pangilinan he revealed that if he wasn't acting he would probably follow in his father's footsteps and become an engineer. At the time, he said that he planned to major in engineering in college, however, it looks like he decided to focus on acting and forego college for now.
8. He Hopes To Get Behind The Scenes Some Day
Elijah's plan in the entertainment industry isn't just to be an actor. Over the course of his career, Elijah hopes to get the chance to experience the entertainment industry from behind the scenes as well. He would love to produce or direct, but he hasn't gotten involved in either of those things just yet.
9. He Was In Nike Commercial
Lots of actors can say they got their start doing commercials, but not many can say that they started off by working with a major brand like Nike. Even fewer can say that the commercial they were in also featured an NFL star. Elijah is fortunate to be able to say both. He was in a commercial alongside football legend Peyton Manning.
10. He Doesn't Have Formal Acting Training
Acting training is typically par for the course for people who want to pursue acting careers. Even seasoned actors spend lots of time taking classes and working with coaches. Surprisingly, however, Elijah hasn't had any formal acting training. The fact that he's been able to get this far just off the strength of his natural talent makes his accomplishments even more impressive.
Tell us what's wrong with this post? How could we improve it? :)
Let us improve this post!