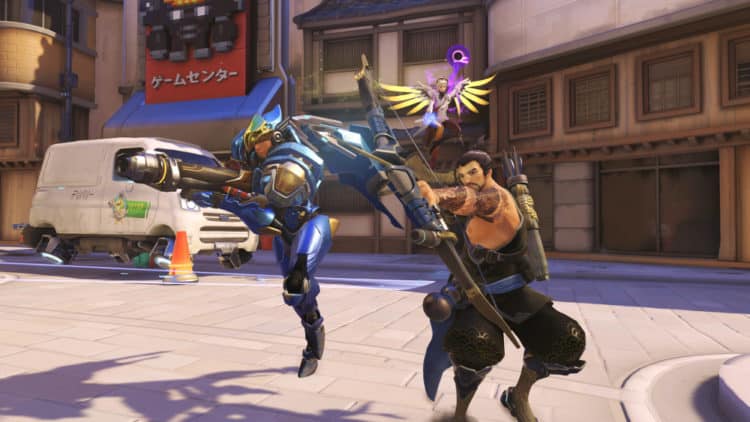 It probably sounds strange to state that it's fun to watch people play guitar, or not, but the truth is that it's actually kind of cathartic to watch someone else's fingers move in a way that helps to create something, odd as that sounds. Having watched Sophie Lloyd play guitar a couple of times in the past it's always nice to see her sitting down to play something that's not only culturally relevant but that also manages to bring a smile to the faces of a lot of fans when they recognize the tunes that are being played. Playing guitar is, to a lot of people, just as relaxing as a day in a spa is to others since the act of creation is to some folks one of the best ways to kick back and just enjoy themselves without having to think too much. Yeah, linger on that one just a bit, creating something that you have passion for, or repeating it, or recreating it in some way, takes a lot less when you really have some sort of passion for what you're doing. The work it takes to get to the point where a person is good enough to just kick back and enjoy it isn't always as enjoyable, but it's definitely worth it once an individual can sit back, do what they love, and really get a kick and a smile out of it.
Sophie has covered several other tracks in her time and is quite well-known in the circles she travels and obviously enjoys what she's doing, otherwise, we might not see her online that often. But the views she gets makes it worth her while to be online. It is kind of interesting to think of how she selects her content for each video since a lot of people that have their own channels, and there are a lot of them, tend to take requests in order to determine what they'd like to do next. From talk shows to commentary to music to various other subjects there are a LOT of YouTube channels out there to watch, and yet there are plenty of people might be better off staying away from for various reasons, while others would be interesting to gravitate towards, like Sophie's. It's a matter of personal choice to be fair, but watching someone that's good at something as they go to work and make something out of it is absolutely great since the enjoyment they get out of it makes a person feel a little more solidified in their belief that they're on the right track with their own life, or might need to find something that they can feel passionate about as well. That's the general idea of watching those that love what they do, it's inspirational in a way that's hard to beat since it gets you pumped and ready to do your own thing while watching someone that's obviously found the path they want to be on and are rocking it.
Using her talent to take on the music of others and of pop culture favorites is something that a lot of people might find kind of odd since one would think that she would come up with her own music, which she has, but there is something impressive with being able to replicate the music of others in such a way and put her own spin on it. It's not copying thankfully but it is definitely taking something that already exists and making something else of it with her own added touch to the project that can make it sound just different enough that people might find it endearing and even worthwhile. Remix attempts are after all kinds of hit and miss when it comes to their execution, but a lot of times they do come out sounding pretty well done. Sophie is one of those that manage to take the music and recreate it in a way that's not only impressive, but it's feasible to think that it could be injected back into Overwatch where it could make complete sense, and could even heighten the experience a bit. Maybe that's a little presumptuous, but at the same time, it feels right.
The fact that the music belongs to Overwatch isn't a big deal, it's the fact that Sophie is just that good and has the kind of talent that has yet to really take the world by storm. She's had plenty of people praising her at this point and rightfully so since she's incredibly talented and is able to take pretty much any piece she can and make it that much better in her own way. Without offense to anything or anyone she's emulated at this point, Sophie is a true talent that really deserves the spotlight at this time.