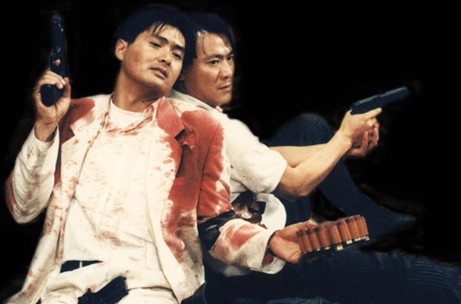 I once wrote a post called The 10 Best Movies Gunfights of All Time. As time went on, it was pointed out to me that somehow I managed to not include a single John Woo movie in the list. That completely blew me away but it was somewhat understandable. When I think John Woo, I usually think fight scenes and not necessarily the use of guns. Though Woo is certainly synonymous with action so this post was a given.
I just watched The Killer for the first time today, and I now realized that this was a serious mistake. As an apology to Mr. Woo, I have drafted an entire post dedicated to his awesomely orchestrated fight scenes. Most of them are gun related, a few of them are fisticuffs and all of them are incredibly awesome
Check them out below:
Blackjack (1998)
http://www.youtube.com/watch?v=TVID7_xjAFY
Hard Target (1993)
Hard Boiled (1992)
The Killer (1989)
Mission Impossible II (2000)
Face/Off (1997)
Broken Arrow (1996)
Red Cliff (2008)
Tell us what's wrong with this post? How could we improve it? :)
Let us improve this post!