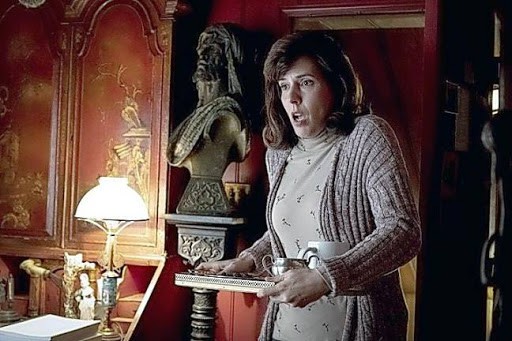 The internet has always been the solution to whatever question, believing that it will give us the answers for what we seek. However, some people are barely forthcoming in person, and the net, therefore, does not have as much information. Edi Patterson is one actress who has managed to keep most of her life a secret. However, from the likes of Vulture and Dodoodad, and CBS, we have found out ten things you probably did not know about her.
The Mystery of Edi Patterson's Birth Date
Women are often sensitive about their age, and some may even claim to be eighteen forever. No woman wants to be told she is old, but the minute you tell her that she is a few years younger than her actual age, then she might just become your friend. For whatever reason, Edi Patterson has never disclosed her birthday. Perhaps she believes that age is nothing but a number and wrinkles are but a mere indication of where her smiles have been.
Edi Patterson: A Devotee of Improv Theater
In college, Edi was doing plays and acted in independent movies for free. It was only after graduating that she realized that what she was doing was not making her any money; hence, her decision to pursue television acting. She, however, did improvisational theater for a while before deciding to change gears but even today she still considers it part of her. According to Edi and Dan, her husband, improv is not only their calling but their lifestyle too.
A Love Story Born in the Theater
Usually, people in the same line of work will end up together because their paths will cross, and they might end up spending lots of time together. Edi and her husband Daniel J. O'Connor met at the Hideout Theater where Edi was taking some classes while Dan had gone to teach a workshop. The two exchanged vows on May 9, 2003, and have escaped the infidelity scandals that celebrity couples seem to have. Dan is an accomplished producer whose films include Kung Fu Panda 2 and Madagascar 2 among others.
Edi Patterson's Alma Mater: Texas State University
At the time Edi studied at the institution it was called Southern Texas University. However, in 2003, the name changed to Texas State University-San Marcos and later came to be known as Texas State University. At the school, Edi took up theater as her major and emphasized on acting. She admits that at the time the university was not famous unlike now when people flock to study muscle theater which Edi says ranks among the top in the country.
Edi Patterson's Television Debut in 2001
No matter how much you practice in front of a mirror or on the stage unless you move to where the action is, you will never catch a break. Edi's move to LA paid off in 2001 when she got to star in CSI as Rosalyn Dudek. She starred in the episode titled "Too Tough to Die" thereby making her debut on television. Her acting must have impressed producers because she has gone on to star in several other shows since then. Her acting career is active, and till now she is landing roles in current series such as "The Righteous Gemstones" which premieres on HBO on August 18, 2019.
Edi Patterson's Humble Beginnings in LA
The comfort zone has always been said to be comfortable, but unfortunately, nothing ever grows there. Edi knew that she had to move if her dream of being on television was ever to come to fruition. Although she admits that now television shows can be produced anywhere at the time she believed that her only way would be to go to Los Angeles. She moved in with two friends since she was starting and could not afford her own place. For an entire month, Edi slept on their couch until her friends' lease expired, after which they rented two neighboring apartments.
Edi Patterson's Impressive Net Worth
Since Edi has been active for a long time, her acting has been lucrative as seen from the net worth. Although no specific has been disclosed pertaining to how much she earns per episode, she has managed to accumulate $2 million. With a husband who probably brings an even fatter check and with no children for who to set up a trust fund, Edi leads a lavish life. She wears designer clothed and jewelry and loves to have a good time with friends.
A Child-Free Life by Choice
People say children are the culmination of any marriage and that any couple looks forward to having a family. However, partners have different marriage goals, and for Edi and her husband, raising children has not been one of them. For over 15 years. Edi has been married, and by now they would have had children whether their own or adopted. However, they have chosen to live on their won, and there is no talk of them having children any time soon.
Edi Patterson's Stint as a Guest Writer on SNL
Edi now believes that she can write a movie or plot within a few days after having the experience of being a guest writer at Saturday Night Live (SNL) for two weeks. It is, therefore, no surprise that she was not only a cast member but also a writer of "The Underground," a Showtime sketch series created by Damon Wayans. Edi, alongside Michael Che, a stand-up comedian signed short contracts to be guest writers for the two episodes that aired on March 2 and March 9, 2013. The experience was an eye-opener for Edi, and she learned a lot about the production side of television entertainment.
Edi Patterson's Middle-Class Roots
Edi's mother was a teacher, although it is not clear whether it is a high school teacher or otherwise. Her father, on the other hand, was a plumber and going as per the income of both, the total income for the family would be roughly $120,000 per year.
Tell us what's wrong with this post? How could we improve it? :)
Let us improve this post!