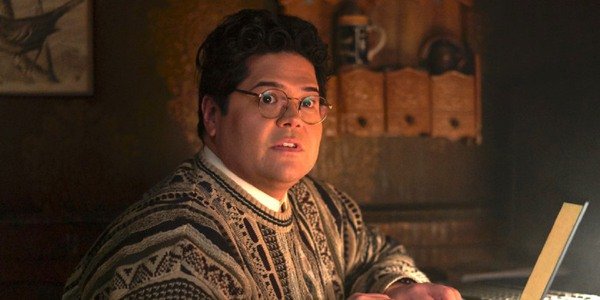 Harvey Guillen has been acting professionally for a little more than a decade, and in that time he has worked very hard to establish himself. All the work he's put in has earned him the respect of fans of fellow actors alike. Many people will recognize Harvey best from his role in shows like What We Do in the Shadows and The Magicians. More recently, he has also joined the cast of Zoey's Extraordinary Playlist. No matter what kind of role Harvey is playing, viewers can always count on him to put on a performance that they won't be able to forget. Harvey's fans will also be happy to know that he has a couple of additional projects in the works that will hopefully be released some time in 2021. Keep reading to learn 10 things you didn't know about Harvey Guillen.
1. Annie Inspired Him To Get Into Acting
Almost every actor has a movie or show that really made them develop and interest in acting. For Harvey, the musical Annie is what did the trick for him. After watching the movie on TV, Harvey told his mom: "Mom, I want to be that. I want to be an orphan."
2. He Has An Account On Cameo
Harvey has built a dedicated fan base throughout his career and there are people all over the world who would love the chance to meet with him. While he can't physically meet all of his fans, Cameo has made it possible for him to connect with them like never before. Through the platform, he records and sells personalized video shoutouts that are good for any occasion. With that being said, a video for Harvey will cost you. At the moment, he charges $250 per video.
3. He's Part Of The LGBTQ+ Community
Coming out of the closet isn't always an easy decision to make, and it can be particularly difficult for people who live their lives in the spotlight. Still, Harvey has been very open about the fact that he identifies as queer. He told Remezcla, "If anything, what I do is just to inspire that next gordito, Mexican, queer kid who may be seeing stuff on-screen and be like, 'Whoa, if he can do it…' That's right! You can do it too, mijo."
4. He's A Writer And Producer
Acting is how Harvey has made a name for himself thus far. But he has other things to contribute to the entertainment industry. He has produced several projects over the years and he made his debut as a writer in 2014 with the short film Pilot Season. We will likely be seeing more behind the scenes work from Harvey in the years to come.
5. He Likes Playing A Variety Of Roles
There are plenty of actors who are completely comfortable only playing certain types of roles, but that isn't what Harvey has ever envisioned for his career. While talking to Remezcla he said, "I try to do things that are a little different, like playing a superhero–something that I would never have thought I would play because the traditional standards of Hollywood wouldn't give a guy who's short and stout a role like that to portray."
6. He's Very Active On Social Media
If you're the type of person who likes to keep up with your favorite celebrities on social media, you'll be happy to know that Harvey is a very active social media user. He regularly posts on Instagram and Twitter and uses the platforms as a way to keep his fans in the loop.
7. He Loves Posing For Pictures
Harvey may not technically be a professional model, but he knows how to work the camera like one. His Instagram profile is full of modelesque shots and its clear that he knows exactly what to do whenever he steps in front of a camera. On top of that, he has a great sense of style and loves showing off his outfits.
8. He Got The Opportunity To Audition For What We Do In The Shadows By Accident
Sometimes life really is about being in the right place at the right time and this is something that Harvey knows well. In fact, simply being at a party is what got him the audition for What We Do in the Shadows. While talking to the Chicago Tribune Harvey said, "I was at a party and I knew everybody except for one girl, her name was Yvonne, and the next day after the party I got a text from an unknown number and it was her and she said, 'Hey, I just met you last night. I think you're so funny and I think you should audition for my fiancé's new show."
9. He's A Formally Trained Actor
Once Harvey got serious about wanting to become a professional actor, he also got serious about making sure his skills were as sharp as possible. He studied musical theater at Citrus College in California where he trained under world-renowned opera singer Ben Bollinger.
10. He's All About Positivity
Being an actor isn't an easy job, and it comes with lots of rejection and judgement. Despite the ups and downs that have come along with his career, Harvey has always been dedicated to maintaining an optimistic outlook and a positive attitude and he loves inspiring others to do the same.