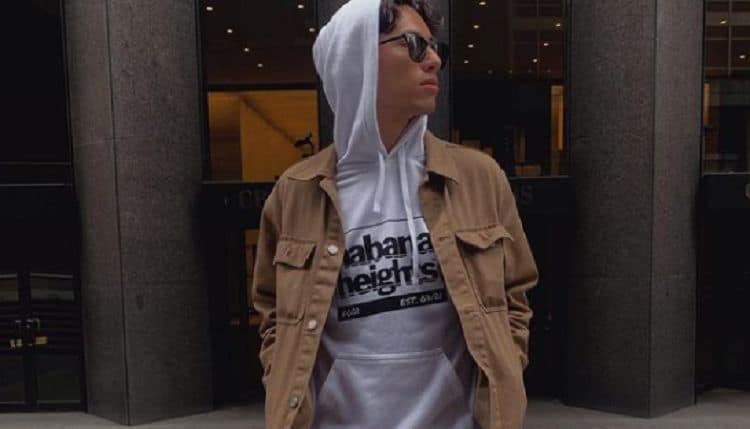 Being in a relationship can be very challenging, especially for people who are in their early 20s. For that reason, Edgar De Santiago and his girlfriend, Gillian Lieberman, have decided to try something different in order to make their relationship work. The two are cast members on season four of Temptation Island, and they're hoping that their time on the show will help them grow. For the show, they have agreed to temporarily part ways so they can each live in a house with single members of the opposite sex. While in the house, they will have to decide whether they want to explore something new with different people, or if they want to continue their relationship. Keep reading to learn 10 things you didn't know about Edgar De Santiago.
1. He's An Aspiring Actor
Being in the entertainment industry is something that Edgar has wanted for quite some time. He attended Ball State University where he earned a bachelor of fine arts degree in acting. Although it doesn't appear that Edgar has any TV experience outside of Temptation Island, there's a chance he may just be using the show as a way to gain more exposure.
2. He's An Avid Traveler
Edgar is an explorer by nature, and traveling is the perfect way for him to explore. He has gotten the chance to do lots of traveling over the years and he's visited many places in and out of the United States. Now that he's on the brink of reality TV superstardom, he will probably get even more opportunities to travel.
3. He Loves Spending Time With Family
Not everyone is fortunate to have good relationships with their family members, so this is something that Edgar has never taken for granted. We don't have lots of specific details about Edgar's family, but we do know that he is very closed to his loved ones. His family has been a very solid support system for him over the years.
4. He Enjoys Taking Pictures
There's no information to suggest that Edgar thinks of himself as a photographer, but he might want to start. His Instagram profile reveals that he likes to take pictures and it's also something that he's very good at. His love for snapping photos blends very well with his love for traveling.
5. He Works in Customer Service
Despite going to school to become an actor, it goes without saying that pursuing an acting career can be very challenging. As a result, Edgar has had to work a 'regular' job in order to make ends meet. According to Edgar's LinkedIn profile, he is a customer experience specialist at Dr. Tavel Optical Group.
6. He Likes to Write
Acting isn't the only area of the arts that Edgar enjoys. During his time at Ball State University, he also minored in creative writing. Unfortunately, we didn't come across any details on what kinds of things Edgar likes to write and it doesn't appear that any of his work has been published yet.
7. He Speaks Three Languages
Learning how to speak another language can be extremely challenging. If you've ever attempted to do it you know that it can quickly become overwhelming. For that reason, it's always impressive when a person can speak two or more languages. According to Edgar's resume, he speaks English, Spanish, and French fluently.
8. He Enjoys Being Out In Nature
Edgar may look like a pretty boy on the service, but don't let that fool you. He isn't afraid to get his hands dirty every once in a while. Edgar loves being outside and doing things like swimming, horseback riding, and hiking. Spending time outside has become a great way for Edgar to decompress and disconnect from the hectic nature of everyday life.
9. He Doesn't Have A Large Social Media Following
In this season of Temptation Island, there are quite a few people who had significant online followings prior to the show. Edgar, however, isn't one of them. Instagram is the only social media platform that Edgar appears to be active on and he currently has fewer than 1,500 followers. That said, that number will probably grow exponentially once he starts getting more attention from being on the show.
10. He Likes to Stay Active
We weren't able to find any information on whether Edgar has ever played sports on a competitive level, but we do know that staying active is something that's very important to him. Although he isn't the type to hit the gym and lift heavy, he likes to find other ways to get his exercise in.