No doubt, the social influencer space is dominated by some interesting personalities. One such person is Brianna Arsement. She happens to be an American social media influencer and YouTuber best known by the names "Brianna" or "BriannaPlayz." For the most part, she's known for her top-notch content on YouTube as well as other social media platforms.
More specifically, she gained prominence thanks to her family-friendly gaming content. Some of her most popular content is centered around the game of Minecraft. She's managed to layer her videos with tons of useful information as well as humor. Needless to say, that's enough to attract a wide audience, both in the Minecraft community and gamers as a whole. Without further ado, here are some interesting facts about her.
1. She's From Wichita Falls, Texas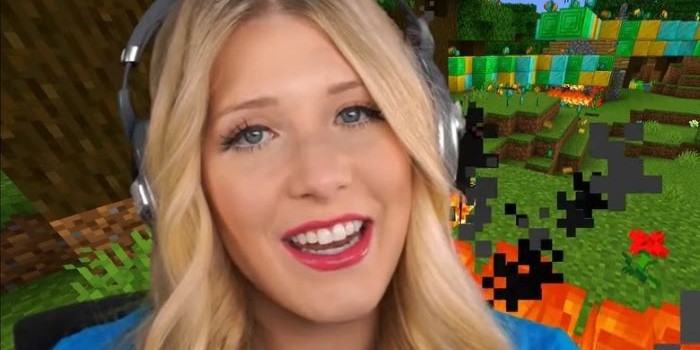 Brianna Arsement is a Capricorn through and through, as she was born on January 2, 1994. Where was she born? As indicated above, she's an indigene of Wichita Falls, Texas. Medical doctor Benny Barnhart and teacher Connie Barnhart raised the YouTuber. She wasn't just born in Texas, but she was also brought up there. In fact, Arsement went on to attend Texas Christian University after graduating from Wichita Falls High School. She then went on to receive a Registered Nurse Bachelor of Science in Nursing from the University of Texas Southwestern Medical Center.
2. She Makes Interesting Videos Centered Around Minecraft
As mentioned earlier, Arsement is mostly known for her engaging YouTube content. For the most part, it's centered around Minecraft. It's all fun, family-friendly content on her page, which probably explains why she's garnered quite the following. Her videos are mostly focused on things like challenges, gameplay, and of course, collaborations with other players. Here's a fun tidbit, one of the YouTubers she often challenges happens to be her husband.
3. Brianna Arsement Is Married To A Fellow YouTuber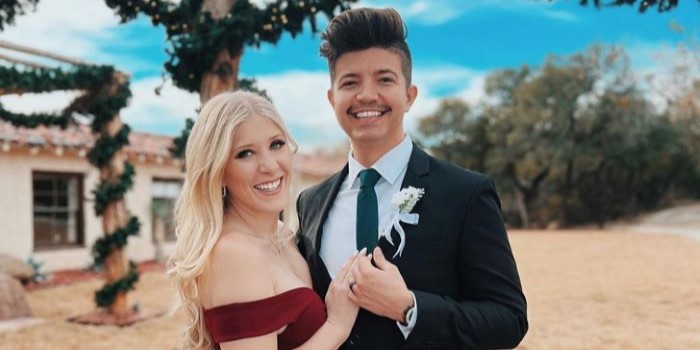 Not only is she married to a fellow YouTuber, but her husband, Preston Arsement — popularly referred to as PrestonPlayz — is also a Minecraft player. The pair met while she was still at the University of Texas Southwestern, where she worked with his aunt. Needless to say, she dabbled in a bit of matchmaking, and it worked!
A few weeks after his aunt talked him up, they met up for coffee and really hit it off. By October 2017, the couple announced their engagement. Shortly after, in May 2018, they got hitched at Dallas Union Station. Luckily for them, they share many passions, one being Minecraft. In fact, they often collaborate on their YouTube platforms.
4. She Is Also An Entrepreneur
Besides her lucrative career as an influencer and gamer, Brianna Arsement is also a businesswoman. Having multiple streams of income is never a bad thing, and she's a firm believer in that. She also launched her own line of merchandise. It comprises clothes and accessories that fans of her gaming content, among other things.
5. She Is An Extremely Positive Person
As stated earlier, the online personality is all for that light, fun, and family-friendly content. Besides that, she's generally a positive and encouraging person. Within the gaming community, she's known for her good vibes and for being as supportive as she can muster. Her videos often feature her emphasizing the importance of kindness, inclusivity, and, most of all, respect.
6. Brianna Arsement Uses A Wide Range of Social Media Platforms
While she's mostly known for her great work on YouTube, that's not the only social media platform where she shines. She has a strong presence on other prominent platforms and uses them to expand her reach. A few of them include Instagram and Twitter. Overall, she often shares glimpses behind the curtains of some of her videos. She equally delivers updates and interacts with her followers on the platforms.
7. She's Also A Registered Nurse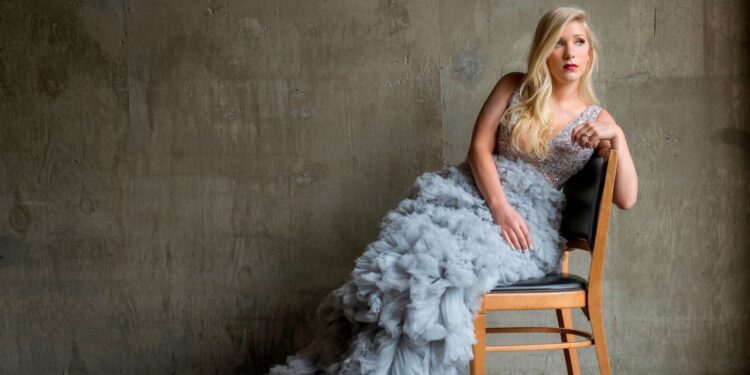 Call her a Jack-of-all-trades and master of all because she's pretty good at everything she juggles. As mentioned earlier, she holds a Registered Nurse Bachelor of Science in Nursing degree. So, it should come as no surprise that she was an emergency room nurse at the UT Southwestern Clements Hospital in Dallas, Texas. Whether she still practices nursing now is not particularly public information. However, it is quite impressive that she's able to juggle multiple careers.
8. … And She's A Singer Too
It's safe to say that Brianna Arsement is as talented and industrious as they come. The YouTuber and influencer (and a registered nurse) also happens to be a singer. She flawlessly performed a cover of a Christina Aguilera song which is no easy feat. She has expressed her desire to work with well-known YouTuber PewDiePie on her music video.