In the pantheon of guitar gods, few names shine as brightly as Eddie Van Halen. With his groundbreaking style and fiery solos, he no doubt revolutionized rock music. It's safe to say that his impact can be felt far and wide thanks to innovative guitar techniques and explosive performances.
Beyond his incredible talent, Van Halen was beloved for his infectious enthusiasm and warm personality. His impact on the world of music cannot be overstated, and as such, his untimely passing leaves a void that will never be filled. So, let's remember the guitar virtuoso who redefined rock and inspired generations of musicians to dream big.
Early Life and Musical Influences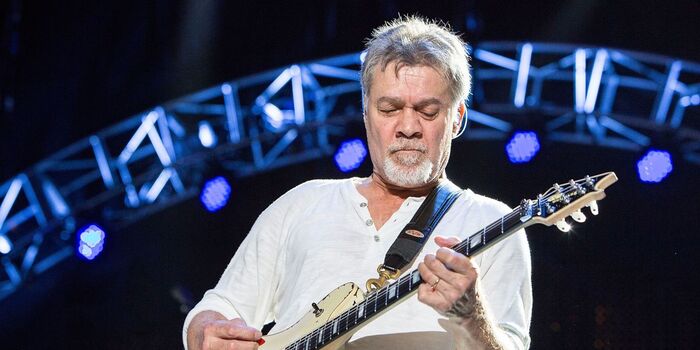 Eddie Van Halen's passion for music was ignited at a young age. It's no surprise seeing as he grew up in a family full of musicians. His father was a clarinetist and his mother a pianist so, he was exposed to the wonders of music quite early on in life. Inspired by his brother Alex Van Halen ( who'd later become Van Halen's drummer), he picked up the drums initially. However, it was his encounter with the guitar that would change the course of his life forever.
Discovering the electric guitar at the age of 12, Eddie Van Halen was immediately taken by it. Drawing inspiration from guitar virtuosos such as Eric Clapton and Jimmy Page, he spent countless hours honing his craft. He eventually pushed the boundaries of what the instrument could do. With a unique ability to blend various genres, Van Halen's guitar playing soon became a force to be reckoned with.
The Formation of Van Halen and Their Rise to Fame
In the mid-1970s, Eddie Van Halen, along with his brother Alex Van Halen, David Lee Roth on vocals, and Michael Anthony on bass, formed the band Van Halen. Combining their individual talents, the band quickly gained a reputation for their electrifying live performances. Van Halen's self-titled debut album, released in 1978, shot them into the spotlight. With Eddie Van Halen's blistering guitar solos, Roth's charismatic stage presence, and anthemic tracks like "Runnin' with the Devil" the band captured the hearts of rock fans everywhere. The album was a commercial success, peaking at number 19 on the Billboard 200 chart and setting the stage for their meteoric rise to fame.
His Revolutionary Guitar Techniques And Creations
Eddie Van Halen's impact on the world of guitar playing cannot be overstated. He revolutionized the instrument with his innovative techniques, forever changing the way it's been strummed over the years. One of his most iconic contributions was the "tapping" technique, where he would use both hands to tap the strings on the fretboard. This would in turn create rapid-fire notes and dazzling runs. This technique, showcased in songs like "Eruption," showcased his unparalleled speed and precision.
Another one of his innovations was his use of the whammy bar or tremolo arm. The star used it to create unique sounds and add expressive elements to his solos. He went on to produce soaring dive bombs and harmonic squeals that became his signature. These techniques, combined with his innate sense of melody and rhythm, made Eddie Van Halen a true pioneer of guitar playing.
Eddie Van Halen's Death
On October 6, 2020, the world as a whole was rocked by the news of Eddie Van Halen's passing. After a long battle with cancer, the guitar virtuoso left behind a legacy that will forever be remembered. Fans and fellow musicians alike mourned the loss of a true icon. It wasn't hard to remember his contributions to the genre and the countless lives he touched with his music.
Remembering Eddie Van Halen: Tributes and Commemorations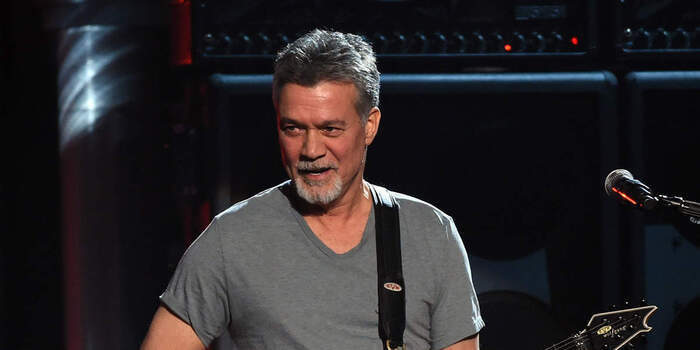 In the wake of Van Halen's death, the music community came together to pay tribute to the legendary guitarist. From heartfelt social media posts to star-studded tribute concerts, musicians from all genres expressed their admiration. Artists like Slash, Joe Satriani, and Steve Vai shared their memories and stories of how he shaped their own musical journeys.
In addition to individual tributes, commemorative events were organized to honor his legacy. The Rock and Roll Hall of Fame paid homage to Van Halen with a special exhibit showcasing his guitars, stage outfits, and other memorabilia. Fans also organized memorial gatherings around the world, playing his music and sharing stories of the impact he had on their lives. These collective efforts served as a testament to the enduring power of Eddie Van Halen's music. Even more, it showed and the profound influence he had on generations of musicians.
Eddie Van Halen's Enduring Legacy in Music
Van Halen's contributions to the world of music are immeasurable. His innovative guitar techniques and immense talent continue to inspire audiences to this day. It's one thing to shine as a musician, but to pioneer aspects of the craft as a whole makes for an impressive legacy. In his own words, "To be an artist is to be a risk-taker, always learning, always pushing the boundaries." Though he may be gone, Eddie Van Halen's legacy lives on through his music and the countless lives he touched.