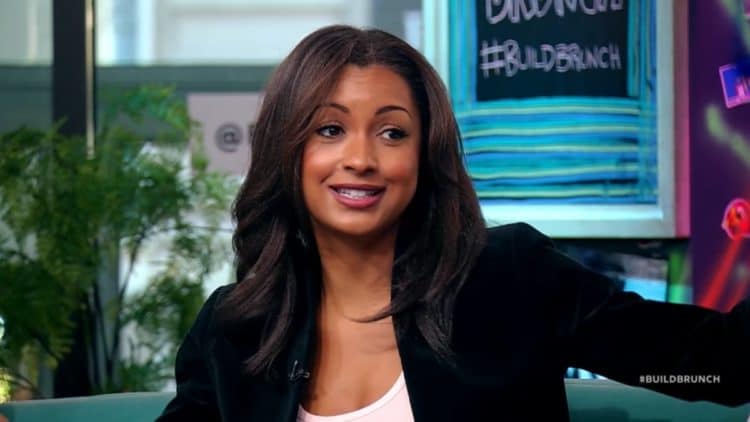 In more than a decade of being on the air, The Real Housewives of New York has never had a Black cast member – until now that is. The network has recently announced that TV host and attorney, Eboni K. Williams will be joining the show for the upcoming 13th season. Eboni has already shared how excited she is to bring some diversity to the show, and fans are equally as excited to see what she brings to the existing dynamic. It's no secret that the women from all of The Real Housewives franchise can sometimes be a little difficult with 'the new girl,' but Eboni has made it clear that she isn't the type to hold back. Continue reading for 10 things you didn't know about Eboni K. Williams.
1. She Isn't Married
Okay, let's get this one out of the way right now – Eboni isn't actually a housewife, or a wife at all for that matter. However, she certainly wouldn't be the first (and probably won't be the last) person in The Real Housewives franchise to be unmarried. Although she doesn't share much about her dating life on social media, she does appear to be single at the moment.
2. She Was A Public Defender
Eboni has had a very impressive career. She attended law school at Loyola University New Orleans. While still a student, she interned as a law clerk for the Louisiana Attorney General and the Louisiana Secretary of State. She started her career working for a private practice before becoming a public defender. She eventually went back to private practice.
3. She Works For Revolt
RHONY won't be the first time Eboni has been on a TV show. If she looks familiar to you, you've probably seen her on the Revolt TV show, State of the Culture. If you haven't seen the show, you might want to go back and watch a few episodes to get a feel for the kind of person Eboni is.
4. She Is An AKA
Not only did RHONY bring a Black woman to the show, they brought a Black Greek. With that being said, I know RHONY fans who are members of the Divine 9 are jumping for joy. Eboni is a proud member of Alpha Kappa Alpha Sorority Inc. which is also the sorority that vice presidential candidate Kamala Harris belongs to.
5. She Is An Author
I wasn't exaggerating when I said that Eboni's career has been an impressive. She has shown that she can truly do a little bit of everything. In addition to her hosting and legal work, she is also an author. She released her first book Pretty Powerful: Appearance, Substance, and Success in 2016.
6. She Worked For Fox News
Eboni began working with Fox News in 2015 and parted ways with the network three years later. After her departure she said, ""It was … challenging. But I knew that, and I didn't go there to be comfortable. Let me be clear, I did not walk into Fox News to be comfortable. I walked in there to disrupt."
7. She Likes To Travel
Eboni has spent a lot of time focusing on her career, but that isn't the only thing she's done. She also likes to enjoy life and have as much fun as she can. Traveling is one of the things she enjoys doing the most and she's gotten a chance to visit lots of cool places. Some of the countries she's been to include Zimbabwe and Switzerland.
8. She Started College At 16
If you're starting to get the feeling that Eboni is an overachiever, you are absolutely right. She began her college career when she was just 16-years-old when she was accepted into University of North Carolina at Chapel Hill. She earned bachelor's degrees in communications and African American studies.
9. She Is Friends With Mike Hill
Even though she is a new cast member, she already has an interesting connection to the The Real Housewives franchise. She is friends with Mike Hill who recently married RHOA star, Cynthia Bailey. When speaking about Eboni, Mike said, "She's smart, she's articulate…Whatever Eboni does, she adds a lot to it, so she's going to be a great asset."
10. She Is Ready To Be An Open Book
Eboni has always been a very private person, but she's ready to open up a little bit and RHONY is going to be her stage to do that. During an interview with Essence, she said that she is excited to take viewers along for the ride as she explores different areas of her life.
Tell us what's wrong with this post? How could we improve it? :)
Let us improve this post!