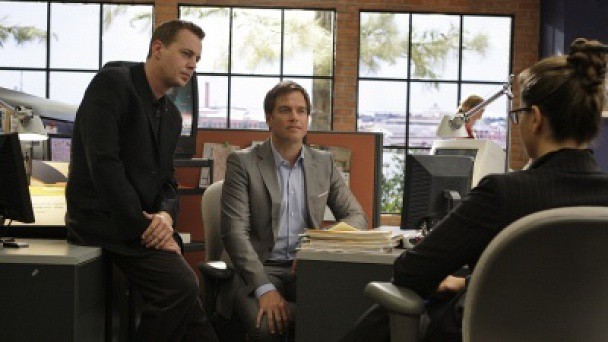 Easter Eggs are common in nearly every show imaginable these days. However, you don't generally think of NCIS when it comes to this stuff. However, today I came across something from season 7 that while may not be completely Easter eggy, it's funny nonetheless.
In Season 7 Episode 4, Tony said to Mcgee "Maybe you got a body buried under your floorboards?" Definitely just a coincidence that in this season Mcgee actually found a body under his floorboards but it's still hilarious nonetheless. Some may argue that it's not a coincidence but I'd have to say it is especially since the place was Tony's at that time anyway. Still funny and how could you not love that scene? "Someone dial 9-1 and wait for me to tell you to dial the last 1. Wait no, you have to dial 9 to get out of the building so dial 9-9-1 and wait to dial the last 1." The moment happens at the 40 second mark.
Does anyone out there think that this wasn't a coincidence? It would be highly unlikely given the distance between episodes but again, this is kind of awesome. P.S. if you're not watching NCIS Los Angeles right now you should be:
In the episode "Getaway" — After the U.S. Treasury Department is hacked, Nell and Eric go undercover inside a couple's retreat to track a tech-savvy husband and wife linked to the crime. Also, Digital Forensics Specialist Dave Flynn (Scott Grimes) arrives from the NCIS cyber office in San Diego to run ops while Eric and Nell are on assignment, on NCIS: LOS ANGELES, Sunday, March 19 (8:00-9:00 PM, ET/PT) on the CBS Television Network. Bar Paly Returns as Anna Kolcheck.
Tell us what's wrong with this post? How could we improve it? :)
Let us improve this post!