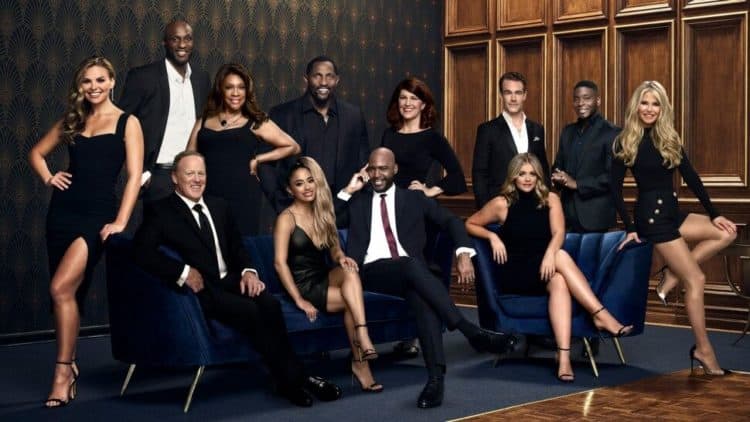 Dancing with the Stars is in its 28th season and it's quickly reaching the time when the competition will come down to the wire. Is there any way to tell who is going to emerge the winner in the popular dance competition that draws millions of viewers in for each episode? We have some ideas based on the performances and the indicators we've seen so far, and here are our early predictions for Dancing With The Stars Finalists.
Last year's winner
Bobby Bones has been the guardian of the Mirrorball trophy for almost a full year, but there is a new crop of contestants who would love to deprive him of the burden. Part of the fun and excitement of the show is trying to guess who that will be. We all have our favorites, but as we've witnessed throughout the years, anything can happen at any time. It's still anyone's guess who's going to ultimately win the competition, but there are a few who have the odds of rising to the fop and securing their places as finalists.
The 12 celebrity dancers
Helping with the competition for the 28th season, we have the lively former White House press secretary, Sean Spicer. He's perhaps the most animated and excited member of the group this season. Hannah Brown, from the Bachelorette, is joining him along with James Van Der Beek of Dawson's Creek. We all know that the success of the competitors depends greatly upon the performance of their celebrity dance partners. Ally Brook of Fifth Harmony, Ray Lewis, Karamo Brown, Kel Mitchell, Lamar Odom, Sailor Brinkley-Cook replacing her mother Christie Brinkley, and Lauren Alaina. This is certainly a magnificent lineup, but who were they paired with in the competition?
The celebrities and their competition pairings
We learned at the premiere of the season who will be paired together, and in case you missed it, here they are. Mary Wilson will dance with Brandon Armstrong. Hannah Brown is with Alan Bersten, Kramo Brown is with Jenna Johnson, Sailor Brinkley-Cook is with Val Chmerkovskiy, Ally Brooke is with Sasha Farber, Kate Flannery is with Pasha Pashkov, Ray Lewis is with Cheryl Burke, James Van Der Beek is with Emma Slater and Lauren Alaina is with Gleb Savchenko. Finally, we'll see Kel Mitchell with Witney Carson, Lamar Odom with Peta Murgatroyd and last, but not least, Sean Spicer with Lindsay Arnold. While each of the contestants has their own fan base at home with friends, family and the fans that they're going to make on the show, we know that there are going to be rooters out there for their favorite celebrity dancer as well, but how might that impact the outcome of the competition?
The order of best odds for making it to the finals
Although we're not yet to the elimination rounds, bear in mind that they're on the horizon. We're predicting that there will be a few pairs who will rise to the top based upon the first week's performances. We see Emma Slater making it into the finals round with James Van Der Beek as the two Tangoed their way into a good start, ahead of some of the others. They gave a stellar performance and we all know that Van Der Beek is a natural-born dancer.
Brandon Armstrong and Mary Wilson of The Supremes gave up an elegant performance of the Foxtrot. We're placing the graceful duo high on the list for making it to the finals.
Alan Bersten and Hannah Brown tore up the Cha-Cha with a decent performance, although there were just a few missteps. The choreography and energy were good. We think they stand a good chance of making it into the finals if all continues to go well for them.
Sasha Farber and Ally Brooke also did a rendition of the Cha-Cha. Ally was previously labeled as the worst dancer in Fifth Harmony, and she's out to prove them wrong. We think that all Ally needs to do is get her energy in check a bit, so it isn't going slightly over the top, they might stand a chance.
Gleb Savchencko and Lauren Alaina stand a very good chance as Gleb was a finalist in season 23. Their performance wasn't perfect, but it was good enough and we think if they keep working out the kinks they'll have a more polished performance the next time.
Val Chmerkovskiy and Sailor Brinkley-Cook didn't have a lot of time to practice, which may work to their disadvantage, but Val is a two-time champion, although she's not favored to make it to the finals.
Witney Carson and Kel Mitchell did the Tango and got off to a good start, but as the routine moved forward, the timing was noticeably off for Mitchell. It wasn't a terrible performance but he got a decent ping on points from two of the judges.
Jenna Johnson and Karamo Brown didn't deliver as well as everyone had hoped. We did like some of the lifts, but the performance was just a bit lackluster. They'll have to do something a little different to stay in the contention for making it to the finals.
Cheryl Burke and Ray Lewis didn't deliver a perfect performance either, but it was fun to watch. Ray has the personality that can make you overlook a few mistakes, but we fear he's going to need to do a lot of work if he wants to advance very far in the competition.
Pasha Pashkov and Kate Flannery kept it safe on the dance floor, but Kate has had some trouble finishing her moves. Like Ray Lewis, she also has a personality that shines almost above her mistakes, but if she wants to make it to the finals, like Ray, she's going to need to tighten up on her techniques.
Lindsay Arnold and Sean Spicer went out on the dance floor and had a lot of fun. Sean isn't the best dancer out there and it will surprise us if he advances very far in the competition. He can dance, but it's not at the point of being finalist quality.
Petra Murgatroyd and Lamar Odom were a bit mismatched with regard to their physical stature. Odom seemed to be having a really good time, adn he is making improvements, but he needs to get his confidence level up. We don't see him making it to the finals unless something changes drastically and quickly.