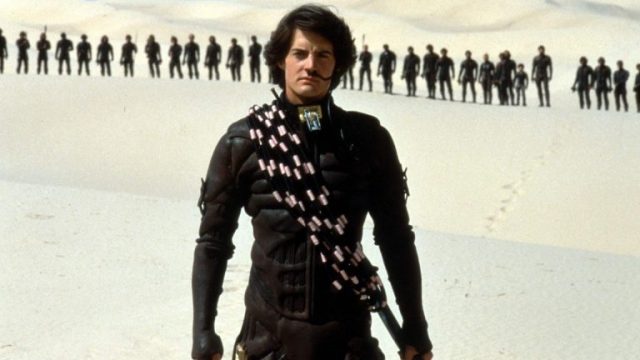 In movie reboot land, talks of another Dune have been ongoing for what feels like over 20 years. The 80s sci-fi classic has always been an obvious choice to be remade in today's times but the movie never got itself a solid script or director. You can scratch off the director part. According to Bleeding Cool, it has been rumored for a while that Legendary Pictures had been courting Sicario and Arrival director Denis Villeneuve for their upcoming Dune reboot. Now in under 140 characters, Brian Herbert (son of Dune author Frank Herbert) has confirmed that the contracts have all been signed, and Villeneuve will be directing.
It's official — Legendary Pictures has signed the very talented Denis Villeneuve to direct the exciting new DUNE series film project.

– Brian Herbert (@DuneAuthor) February 1, 2017
In late November, Legendary Pictures had secured the rights to the Dune series of novels from the Frank Hebert estate. The deal gives Legendary both television and movie options. A reboot might only be the beginning as it's said Lionsgate is already developing The Kingkillers for TV and film.
Dune has actually been developed a few times since the original 1984 classic by David Lynch. However none have been close to the original that starred Kyle Maclachlan as Paul Atreides. This is a huge win for Legendary pictures as Villaneuve is quickly becoming one of Hollywood's most prized directors. If The Arrival is any indication, he'll bring a sci-fi style that Dune could certainly use.
As far actors in the film, nothing has been said yet. Though we'd have to think that Maclachlan will be making an appearance. We'll keep you posted as we get more information.