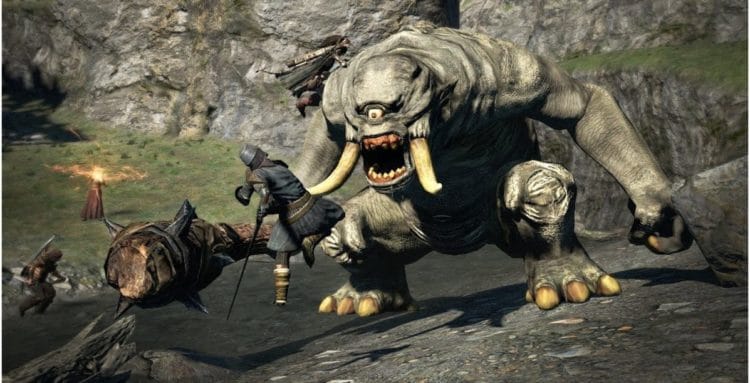 Originally, Dragon's Dogma was a video game that was set in the high fantasy world of Gransys. It was developed and published in 2012 by CAPCOM for Xbox 360 and PlayStation 3. It was later enhanced for other consoles and PCs. The game focuses on creating a customizable avatar that explores Gransys, fights monsters, and completes quests. Now, this popular action role-playing hack and slash video game is being recreated as an anime series for Netflix in partnership with Sublimation.
This is not the only anime series that Netflix is currently working on as they have announced several partnerships to create a range of original anime series for their streaming service. Other than the Dragon's Dogma series, they are also working with David Production on a manga series called 'Spriggan' and on an adaptation of a series called 'Altered Carbon' that is being renamed as 'Altered Carbon: Resleeved'.
For the development of the Dragon's Dogma series, Netflix is working with Sublimation, and this is a company that has already made a name for itself in the world of anime. Their credits include 'Walking Meat', which is a short zombie movie, and the upcoming projects 'Shikizakura' and 'Cider no you ni Kotoba ga Wakiagaru'.
When Dragon's Dogma is developed into an anime series, it will have many differences to the original game. First, the computer game focused on the giant monsters and their exciting battles and not on the storyline. This means that writers must create a lot of new material to create interest in an anime series.
Second, players created their own avatar along with many other characters in the computer game. This means that there were no main characters in the game to carry through to a series. Therefore, the producers and writers must create brand new characters.
As the game had no storyline or characters, there is hardly anything to work on when creating an anime series. Basically, the series is just based on the concept of the game rather than it being a recreation.
With regards to the premise of the new anime series, Netflix has released a statement. However, this simply describes how the series uses the theme of the game rather than giving any clues to the actual content or characters.
They describe how the world from CAPCOM's Dragon's Dogma is brought to life in an original anime series and that the story follows a man who had his heart stolen by a dragon and is now seeking revenge. During his journey, the man is brought back to life and this makes him an 'Arisen'. Netflix has further described this anime series as an action adventure that is about a man who is challenged by demons and these demons represent the seven deadly sins.
Netflix has not yet revealed when they are launching the anime version of Dragons Dogma on their streaming service. However, fans of the game can look forward to the new version of the Dragon's Dogma game series that has been developed for Nintendo Switch. 'Dragon's Dogma: Dark Arisen' is being released on April 23, 2019.
Meanwhile, anime fans can enjoy some of the other anime series that Netflix has adapted from video games. One such example is 'Castlevania', as this has been a huge hit for the streaming service. The original Castlevania game was created and developed by Konami in 1986. It is set in Count Dracula's castle and there have been many sequels to the original game. Netflix launched its original anime series based on the game in July 2017. The third series is currently in development.
It is also possible that Netflix has been inspired by other anime series that have enjoyed success. One such example is 'Goblin Slayer'. Based on a series of novels, it was adapted into a television series by White Fox and premiered in October 2018. So far, this series has enjoyed great success.
For now, anime fans will have to wait and see what Netflix can develop from the Dragon's Dogma game and decide for themselves if it is an anime series worth watching. Based on the success of other anime adaptations of video games, it could get a huge following if they get the characters and storyline right.