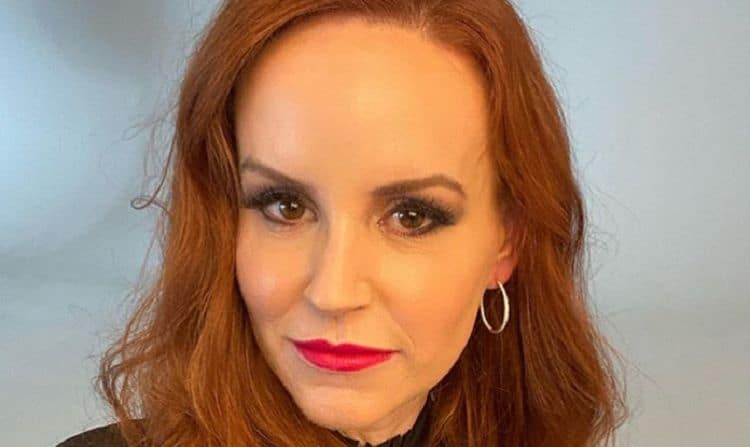 Plastic surgery has been around for well over a century, but it's gotten increasingly popular over the last few decades. As technology continues to advance, the results become even more desirable. In 2004, E! took a special look into the world of plastic surgery with the show, Dr. 90210. Although the show was canceled in 2008, it's officially back – but this time with an all female cast. Dr. Kelly Killeen is one of the stars, and she's one of the best as what she does. She specializes in breast related surgeries such as augmentations and reductions. With a bright personality and the skills to make people's dreams come true, Dr. Kelly Killeen will fit in quite nicely in the reality TV world. Continue reading for 10 things you didn't know about Dr. Kelly Killeen.
1. She Has A Huge Makeup Collection
As a plastic surgeon it goes without saying that Kelly enjoys helping people look and feel their best. However, she understands that plastic surgery isn't the only way to accomplish this. According to the bio on her website, she has the "Largest collection of makeup in Los Angeles County."
2. She's Double Board Certified
Since most of what we see on reality TV isn't actually real, it can be easy to be skeptical of shows like Dr. 90210. However, there's no denying the fact that Dr. Kelly is the real deal. She is board certified in plastic surgery from the American Board of Plastic Surgery and she's also certified in General Surgery from the American Board of surgery.
3. She Started Her Career In Kansas
Dr. Kelly wasn't always a big city doctor. After going to school in California and starting her career there, she decided to try something a little different. In January 2013, Dr. Kelly took a position as a a surgeon and medical director at Healing Waters Spa and Cosmetic Clinic in Wichita, KS. She left her role there in January 2015 and moved to her current position in Beverly Hills.
4. She's A Wife And mother
The idea that women can be successful at work and at home is still a foreign concept to lots of people. However, Dr. Kelly is proof that women don't have to choose between having a career and having a family. She is happily married and she and her husband, Clayton, have two children together.
5. She Enjoys Spending Time Outdoors
If you have a job that requires you to be indoors for most of the day, you know just how good it feels to step outside and take in some fresh air after a long day. When Dr. Kelly gets some time away from the office, she enjoys doing outdoor activities such as swimming and hiking with her family.
6. She's A Cat Person
Dr. Kelly and her family certainly aren't strangers to pets, they have two dogs and two cats, but she has an extra special place in her heart for show cats. It's unclear whether or not Dr. Kelly's cats actually compete in shows, but they definitely have the looks for it.
7. Breasts Aren't The Only Area She Focuses On
Breast related procedures may be her speciality, but they aren't the only thing Dr. Kelly can do. She prides herself on being able to offer other services such as tummy tucks, eye lifts, and facial fat grafting. Kelly also performs mommy makeovers to help new mothers regain their confidence after childbirth.
8. She's Active On Social Media
If you've seen Dr. Kelly do her thing on TV and you want to continue to follow what she does, you'll be pleased to know that she's very active on social media. She doesn't have a big following yet, but she'll probably see a huge increase in her follower count as more and more people realize that Dr. 90210 is back.
9. She's A Reality TV Rookie
In the reality TV world, it's fairly common for people to hop around from show to show. Once a person gets their foot in the door, they often can't resist taking advantage of other opportunities to be on shows. Dr. Kelly isn't a reality TV vet, though. Dr. 90210 marks her first realty TV experience.
10. She Likes To Stay Active
Everyone needs to do something that allows them to unwind and decompress. One of Dr. Kelly's favorite ways to accomplish those things is to stay active. Whether it be working out at the gym, going for walks with her family, or doing pilates – Dr. Kelly has incorporated physical activity into her regular routine so that she can feel her best.