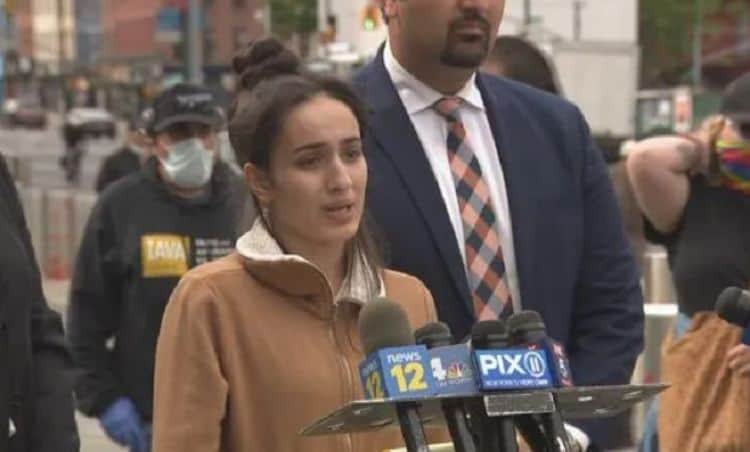 Dounya Zayer recently became the subject of news all over the internet after an interaction with a New York police officer turned violent. Ironically, Dounya, who was protesting at a rally against police brutality became a victim of police brutality herself. According to reports, Dounya was verbally assaulted and then pushed by an officer on duty. The officer has since turned himself in and is currently facing multiple charges. However, Dounya and her supporters believe that more needs to be done. Despite her injuries, Dounya plans on continuing to use her platform to spread awareness. Keep reading for 10 things you didn't know about Dounya Zayer.
1. She Believes The Officer Wanted To Hurt Her
In many situations where police officers are accused of using unnecessary force, most people chalk it up to them just trying to do their jobs. However, incidents like the one Dounya was involved in show that these situations often escalate by no fault of the civilians. Dounya believes that officer Vincent D'Andraia knew what he was doing when he approached her. She says, "Without provocation, he wanted to prove a point that he could hurt me, and he did. A two-hand shove, and you could see his whole weight was in that push. I was off the ground entirely. I came out of my sneakers."
2. She Is Muslim
Dounya Zayer is a proud follower of the Islamic faith. Unfortunately, this has resulted in her having to face discrimination and abuse in the past. Since she was pushed by officer D'Andraia, several members of the Muslim community have come together to show their support for Dounya
3. She Sued Her High School
Dounya attended East Islip High School in New York. During her time there, she says that she was viciously bullied by other students both in person and online. She also alleges that a male student punched and kicked her before throwing her into a vending machine. In 2016, she filed a lawsuit against the school for ignoring her complaints and failing to protect her.
4. She Had A Seizure Following The Incident
Some people may feel that Dounya is using this moment as some sort of publicity stunt, but that doesn't appear to be the case at all. After being pushed by officer D'Andraia, Dounya suffered a seizure and had to be rushed to the hospital. She told the local news, "I am in pain. My head hurts. I haven't slept in three days. And I cannot stop throwing up."
5. She Is Suing The Officer Who Was Involved In The Incident
The charges that officer D'Andraia is facing likely won't be the only consequences he has to deal with for pushing Dounya. She is in the process of filing a lawsuit which "demands D'Andraia and Commander Craig Edelmen be disciplined for failing to intervene."
6. She Loves To Cook
Dounya may not be a professional chef, but that doesn't mean that she doesn't know how to throw down in the kitchen. She enjoys cooking (and eating) all sorts of different kinds of foods. She also likes to share her delicious meals and creations with her followers on Instagram.
7. She's An Artist
Art and activism have always had a very close relationship. Throughout every movement, artists have provided their intellect and skills to help move things forward. As a result, creativity is important to Dounya and she likes to express herself through art. She is talented and loves to draw and sketch pictures.
8. She's A YouTuber
Dounya loves creating content and she started her own YouTube channel in 2012. Although she may not have a huge following, she is slowly building her presence on the platform. She currently has 6,400 subscribers and her videos have earned more than 175,000 views.
9. She Has A Big Social Media Following
Dounya is very active on social media and she has a strong presence on Twitter and Instagram. On Twitter, she has 31,500 followers and on Instagram she has 118,000. It's unclear whether or not she's always had a large following or if this is a result of attention she's been getting.
10. She Did Gymnastics
Her days as a competitive athlete may be over now, but Dounya was a gymnast for many years. During high school, she was even a part of her high school's gymnastics team. She still enjoys training for fun and also likes to spend time working out and staying fit.
Tell us what's wrong with this post? How could we improve it? :)
Let us improve this post!