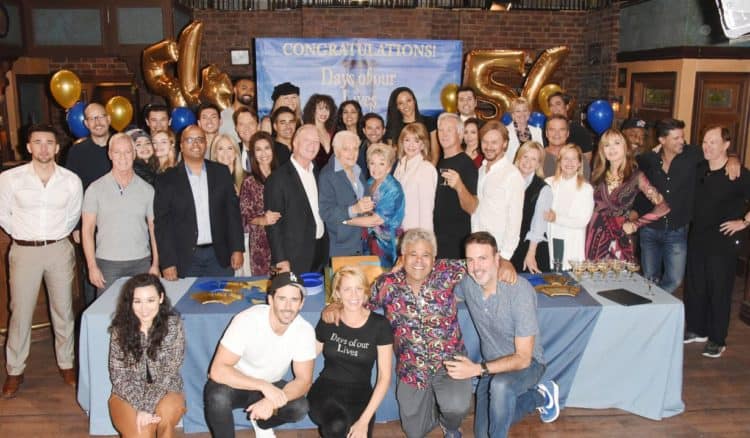 Days of Our Lives fans are well-versed in the area of actors and actresses who come, go, and are quickly forgotten. It's not always because we don't like them, either. Sometimes, we simply forget a face because they were here so long ago, they had other things going on in their lives, or their character wasn't super memorable. Maybe they didn't do a good job. Maybe someone else came in and took over a role after they did and it was better; and we forgot the original was there. But, these actresses were not like that. They were good. They were loved by many, yet we all forgot they were part of the show Why did we forget? Let's find out.
Kristen Storms
Maybe we forgot about her because she's so good over on her other soap playing the role of Maxie Joes on General Hospital and we just cannot remember her ever being another character. We have to admit though, she's so good at what she does. She was on the show from 1999 to 2004 in the role of Belle Black, and it's hard for us to remember her doing it. We love her, and she was good at it — some say much better than the actress who currently takes on the role and plays it when this character is back in town with her husband, yet we forgot alla bout her. Perhaps it's that she played the character as a teen, so it's easy to forget her now that she's an adult with a teenaged daughter of her own. That's what it is. We are sure of it, but we thought we'd remind you of her days on the show in case you forgot.
Alexis Thorpe
She's got a very familiar face because you've seen her in so many other things over the years, but do you remember when she came into town? She was part of a questionable story line that people really did not get, yet she played the role well and it was hard not to like her. She was the original Cassie Brady, twin to Rex, and the woman who everyone thought was an alien. She didn't know her parents. She didn't know much about herself. She was looking for love in the all the wrong places. It's hard not to remember her when you look back because her brother is back and causing issues in Salem again. But, we will go out and say that we are glad the alien story is over and everyone is aware of who they are and what they were up to in their lives. That was almost too much for us.
Julianne Morris
Let's be clear; her role was so bad on this show. Salem was a mess with her in it, and fans were left wondering if the writers of the show had been kidnapped and taken over by the same aliens that they wrote into the story and called Rex and Cassie so many years ago. She is a wonderful actress who has gone on to do many wonderful and beautiful works throughout her long career, but this is not one of them. She was swamp girl. Yes, you heard us correctly. She was swamp girl — and that is a mess. She was a girl who was from the swamp with no idea how to behave, what to do with her life, or who she was. It turned out that she was actually a princess and then there was an actual Garden of Eden and a long list of other really, really strange things that they made her do. It was not good times for anyone in the 90s and early 2000s, and we think that she knew this. She was not around for a long time, but she did take off in 2002 and she was never brought back. It's not through her own fault, of course, but we get that they saw the error in their ways and did not feel the need to invite her back to town to continue her strange and weird situation of being a swamp princess turned garden queen situation. It was too much for all of us.