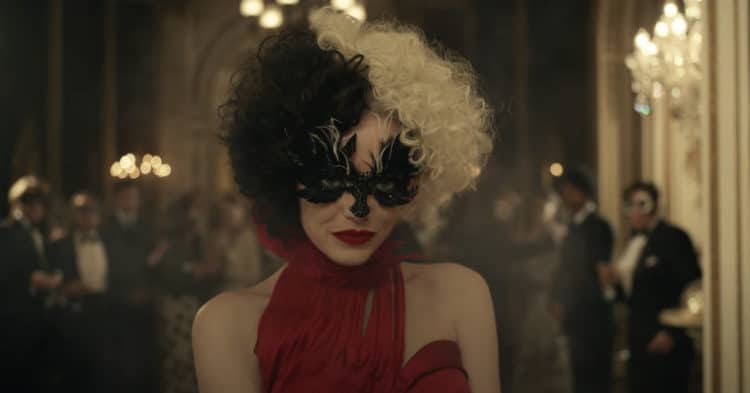 I suppose we should be glad that someone is trying to make people laugh and keep the smiles going with these spoofs since being able to maintain a sense of humor is important, but let's hope that Disney never goes THAT nuts that they start to think that some of the ideas seen in the clip would be worth pushing to the audience. The woman that needed six eggs in Beauty and the Beast was, well, a character to be certain, but also someone that would warrant a short story at best. The chef from Lady and the Tramp was actually a nice, decent fellow it sounded like from the original movie, and Eeyore being a drug mule, yikes, haha. That's just it though, laughing at a spoof is easy, but wondering if Disney is going to keep going with live-action movies is, in some ways, intriguing. In other ways, it feels like a risk since the Mouse House did bring out Lady and the Tramp in live-action, and as anyone should be able to tell it didn't fare that well since people aren't exactly talking it up at this point. It wasn't exactly hated, but it certainly wasn't bound for glory either. As far as Beauty and the Beast goes, people are pretty content with the story that was given, but it does sound as though Gaston is going to be getting his own story, which will reportedly bring back Luke Evans and Josh Gad to play Gaston and LeFou respectively. The live-action Winnie the Pooh movie though, titled Christopher Robin, didn't satisfy everyone but was deemed just good enough to be worth watching since it didn't really capture the original story according to some folks, but it did manage to create an enjoyable story that a lot of people enjoyed.
Getting past the spoofs for a moment there are a lot of properties that could be given the live-action treatment that might be pretty exciting since when one thinks about it, Disney has a long list of movies that could be developed in this manner. One that jumps to mind is Atlantis, while another could be Treasure Planet. There are quite a few that would need CGI alongside practical effects, but at the very least the adventure stories that Disney has under their wing would be a lot of fun to see since they might allow Disney to expand in a few different directions that people would likely respond well to and want to see more of in the days to come. The live-action experience isn't bound to replace the animated movies to be certain, but it could definitely augment the love for these titles as it's done with some fans, since seeing the story in more than one manner is kind of interesting, especially considering that some of them have been done in such a great way that continuing forward might actually be possible. There are those movies that should probably be left as they are simply because turning them into live-action might not be as easy to take as a few others were. Wreck-It Ralph comes to mind when thinking of movies that should be left alone since it's entirely possible to recreate the two movies in live-action, but it doesn't feel as though it might have the same impact on a lot of people.
Movies like Hercules might actually get a bit dark unless Disney is willing to do what it usually does, which is to ignore a lot of the source material and make things as happy and cheerful as it can until it's time to get into the darker stuff, which is still overwhelmed by the fact that the hero will save the day regardless of how stacked the deck is. Plus, there's no telling who might be cast into which position since a lot of people enjoyed the fact that Rip Torn played the voice of Zeus and James Woods played a rather good version of Hades. It's not so much the need for CGI and the practical effects that would trip such movies up, it's the idea that not being able to get the same actors would be kind of disappointing, and the idea that the story would change in a significant way isn't bound to help either. Plus, with Hercules, there's the idea that this story has been told so many times that people might still be feeling the fatigue from it since quite a few actors have played this role. There are ways around every issue when it comes to live-action and it's likely that Disney will find them somehow since live-action is definitely something that people want to see. But the hope here is that they won't go so overboard with origin stories that they'll end up giving one to anyone that comes along.