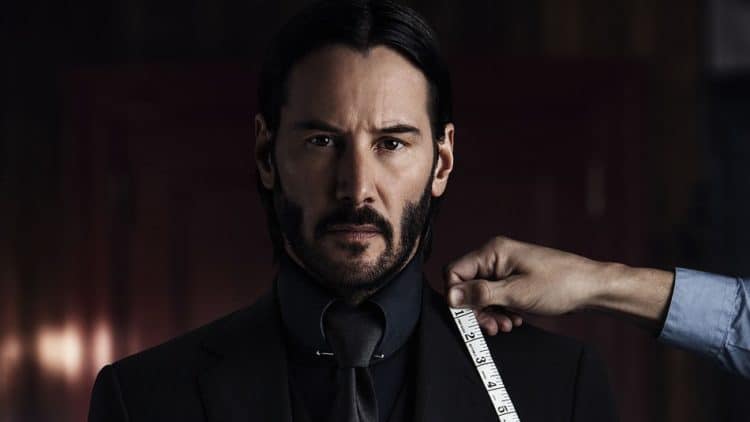 There are going to be a couple of challenges to the upcoming, three-part series The Continental since while it is a go, the series will be shot as three 90-minute episodes that will go into detail as to how the hotel grew into what it currently is within the John Wick movies. It will also show a young Winston as he makes his way forward as a hotelier that will be attempting to create a safe haven for hitmen. How this will be seen to happen is bound to be fairly interesting since the time period that will be taken on will be the 1970s, meaning things will be very different and the landscape of the city will be quite a bit changed from what it is now. One can imagine that the beginnings of the hotel are going to be a little unsteady since thinking of how to tell a hitman that they can't conduct business on the grounds would be a bit difficult to start with, especially in a city that was still firmly run by the mafia in many regards.
But it will also be interesting to think of how the High Table was involved and how the rules were laid down and then enforced. There's a good deal of intrigue leading into this story already and it hasn't even arrived yet, so one can imagine that the actual showing will be even more impressive. Obviously, John Wick won't be there, but it does sound as though there will be enough to focus on since the Continental is such a huge part of the movies even if it's not the big deal. The question of who to get to play the part of Winston is bound to be of interest to a lot of people since the idea of taking on a part that Ian McShane has already made popular is at least a little bit difficult given that his role has been so vital to the movies.
There are bound to be a few individuals the might fit the bill. James McAvoy might actually be a decent choice, and there are bound to be others. But until that happens it would appear that many eyes are still on what is going to happen with John Wick, since the last movie saw Wick pretty beaten up and in no shape to continue the fight. Ian McShane has already been confirmed for the fourth movie apparently, as has Laurence Fishburne according to the news that's been circulating. In fact, there are a few big names that are coming to the fourth movie, and it's likely that there will be more names coming to the fifth movie, or the same names that might actually survive the fourth movie. That's a big if though, especially since being associated with John doesn't necessarily guarantee a long lifespan. One has to think that the only way Winston would be able to survive the upcoming movie is if there was a plan in place that would have made it possible for John to know what to expect and therefore not take it personally when Winston shot him so many times that he fell off of the hotel roof.
Seeing how Winston came up in the business and how he eventually became one of the most important men in the story will be kind of a treat since it's fair to think that we don't know a whole lot about the Continental other than the fact that it's hallowed ground for assassins, and that daring to conduct business on the grounds is punishable by death. It would also be interesting to see when Charon became Winston's second in command, and how he came into his role. Upon watching the movies again that question becomes even more interesting when looking at how likely it is that the Continental had to grow over time and develop the class and elegance that hid away some of the worst killers in the city. Plus, there is a question as to whether just any assassin can use the Continental, or if it's restricted to certain individuals, and what basis is used for this. It's a huge hope that we get the down low on the hotel as much as possible in three installments since it will no doubt go a long way towards the further enjoyment of the John Wick movies.
It's tough to tell when this show will drop but there are a lot of people that are already willing and waiting to watch it when that moment comes. Any chance to see a little deeper into the world of John Wick is something that many fans would willingly take. As of now, it sounds as though 2022 will be when we get to see how things started from Winston's standpoint, and just how everything kicked off.
Tell us what's wrong with this post? How could we improve it? :)
Let us improve this post!