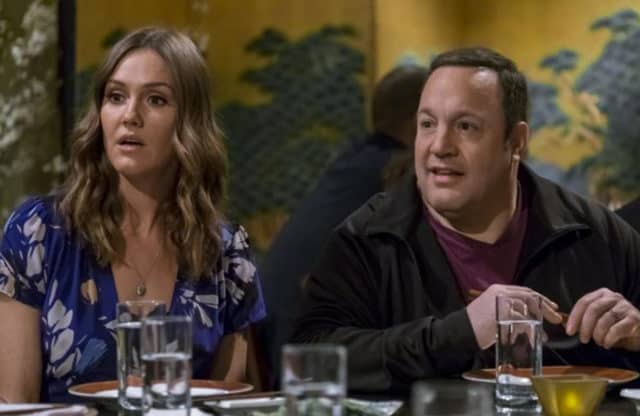 So obviously Erinn Hayes was hired to be on Kevin Can Wait because she's younger than Leah Remini and after giving it one season and the knowledge that viewers just weren't "buying it," Remini makes an appearance on the show and all of a sudden she's a regular and Hayes is out. But why didn't they just reboot King of Queens? Wouldn't this have been 100 times easier? Did they just want to veer away from the whole middle class thing that made the show so popular? I'm still scratching my head on this one.
Roseanne is getting a reboot and I'm willing to bet a million bucks that it winds up shattering the ratings of Kevin Can Wait. Granted I'm not saying that shows shouldn't end. God knows too many shows last too long. But if you're bringing back Kevin James to television, there's no point in doing it in a way that treads on King of Queens territory. Either do something completely different or bring back the original.
That's my two cents, not that anyone cares. P.S. I'm talking to you Ray Romano if you ever decide to reprise your Raymond role which I hope you don't. Peter Boyle would turn in his grave.
Save