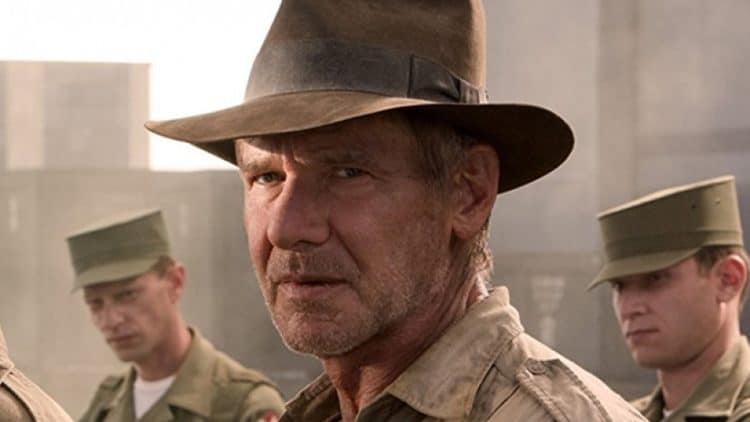 As the lead singer of The Doors, Jim Morrison became one of the most well-known musicians of his generation. What many people don't realize, however, is that he also had some cool ties to Hollywood. In addition to writing, directing, and starring in a short film called HWY: An American Pastoral, Jim also had an interesting connection to one of the entertainment industry's most well-known actors, Harrison Ford. In fact, Morrison was almost responsible for being the reason that Harrison Ford's acting career came to an abrupt end. Thankfully, Harrison's career has been one full of success and accolades, but the story of how it almost went differently is definitely one worth telling. Keep reading to find out how Jim Morrison almost ended Harrison Ford's acting career.
Harrison Ford's Acting Journey
Harrison Ford was born and raised in the Chicago area. Although neither of his parents were technically celebrities, they both had experience working as actors. It was clear that their love for the arts is something that rubbed off on Harrison. After graduating from high school, Harrison went on to attend Ripon College in Wisconsin but he eventually decided to drop out. While in Wisconsin, he did some theater projects and decided that it was something he wanted to pursue on a serious level.
Not long after leaving school, he relocated to Los Angeles where he began looking for an agent as well as acting opportunities. He ultimately ended up signing a contract with Columbia Records where he was paid $150 per week to play small roles in movies. Harrison made his first on-screen appearance in 1966 with an uncredited role in a movie called Dead Heat on a Merry-Go-Round. Over the next few years, he worked towards bigger opportunities and he really hit his stride during the 1970s. In 1977, he got a career-changing opportunity when he was cast as Han Solo in the movie Star Wars. He would go on to reprise the role several times throughout his career.
Over the years, Harrison became well known for his ability to play a variety of characters. His talent and work ethic earned him the respect of people throughout the industry as well as admiration from people all over the world. Over the course of his career, Harrison's work has grossed nearly $10 million dollars all over the world. In addition to his work as an actress, Harrison has also gained lots of experience behind the scenes as a writer and producer.
How Jim Morrison Almost Ended Harrison Ford's Acting Career
Okay, now it's time to get to the juicy part. After all, I know you've been wondering how on earth Jim Morrison could've possibly come close to ending Harrison Ford's acting career. Let's just say the story will probably surprise you. According to Looper, Harrison Ford said, "I worked on a road tour film of The Doors, we went around for about a week and a half. A concert tour. When it was over, I was one step away from joining a Jesuit monastery."
Unfortunately, he didn't provide any specific details on what about the experience had his considering the idea of joining a monastery. One thing we do know, however, is that the last several decades in Hollywood would've looked completely different without Harrison Ford. In fact, it's almost impossible to picture any other actor playing some of the roles he's played throughout the years. There is also a handful of projects that probably wouldn't exist had Harrison chosen to leave the entertainment industry.
What's Next for Harrison Ford?
At this point in his life, Harrison Ford has been acting professionally for almost 60 years. But despite now being in his late 70s, he hasn't stopped going his thing just yet. Although his most recent on-screen appearance was in the 2020 movie The Call of the Wild, Harrison has still been hard at work. He will reprise his role as Indiana Jones in the upcoming film Indiana Jones 5 which is set to be released in 2023. He is also the executive producer of an upcoming TV series called The Staircase. At the moment, these appear to be the only projects he has in the works and it's unclear what his plans are for the future.
Regardless of how much longer he plans to work, Harrison has already earned the honor of going down in history as one of Hollywood's brightest stars. I think it's safe to say that there are a lot of people who are very thankful that Harrison didn't choose to walk away from acting all those years ago.