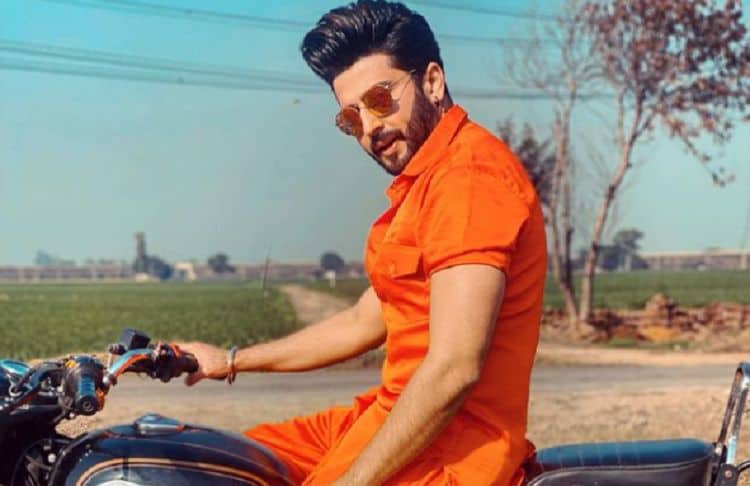 Dheeraj Dhoopar is one of those actors that many recognize, but few know anything about. He manages to stay off the radar where his personal life is concerned, and that is no easy feat when you're a Bollywood actor with a long list of successful projects to your name. However, it seems that while he has a lot of fans who love to see him work, he's not entirely well-known as far as who he is, what his personal life is like, and how he's working on things outside of his acting. We thought we'd take a moment to get to know him better.
1. He's Married
He's a married man, and his wife is an actress. Her name is Vinny Arora. The couple wed back in 2016. Their date of birth is November 16. Their wedding was held in Dehli, and the couple met at work. They make a sweet couple, too.
2. He's a Model First
Before he was a famed actor, he was a model. He spent his time doing things like modeling for commercial brands in India. He was part of a Martui Suzuki campaign, and he also worked for companies like Dabur Honey, and even the Samsung Galaxy brand.
3. He's Not Complaining About 2020
While it was a rough year for many, there are also so many people who still had a good year. He's one of them. He feels a lot of gratitude and a lot of appreciation for his own life over the course of the past year, and he's decided he simply will not wallow in self pity or worry or fear when there is a life to be lived. Love this.
4. He Traveled for His Birthday
We know that his birthday is on December 20, 1984. This means he celebrated his 36th birthday in 2020 by spending time with the people he loves the most. He spent his birthday in December 2020 traveling alongside his wife and their dog. They took a much-needed trip to Lonavala. He celebrated with her and with his family.
5. He Celebrates Birthdays
We are so with him on this one. While so many people don't celebrate their birthdays because it's 'just another day,' or 'just another year,' of their lives, he feels that birthdays are meant to be celebrated. We happen to agree. Birthdays are a big deal, and they're celebrated heavily in our home.
6. His Wife is Supportive
When he was able to work with Hina Khan on a project recently, the two had some of the most notable chemistry imaginable. It did not go unnoticed, and many people were curious just how much chemistry they might have. He says that his wife is so happy that he had this kind of chemistry and that they were able to create his vision. She supports him, and she knows she has nothing to worry about.
7. He Enjoyed Pandemic Lockdown
He was home with his wife when it happened, so they were able to quarantine together. He calls her a great cook, and he says that they were happy to spend time with their dog having home-cooked meals and being together. It was not a bad time for him, and we know that there was just so much to appreciate with that unexpected time off.
8. He's Interested in Reality Television
While he's currently very busy with work and hasn't the time to take something like a reality television show on, he wouldn't be opposed to it. In fact, he'd try it. He's up for anything, and he has no problem taking on new roles and trying new things.
9. He's Not Ready to Expand His Family
He and his wife have been married more than four years now, and that often means people are wondering when it might be time for them to welcome some kids into the mix. He's not ready yet. They are not ready to expand their family yet. Both he and his wife are focused on their work and their careers at the moment. We imagine that when they are ready to talk about having kids and being a family, we will know when they choose to make that announcement.
10. He's Good at Privacy
He's exceptionally famous and married to an equally famous woman, but they are good at keeping their private life private. It's not easy in the acting business – especially the international acting business – but they've managed to make it work for themselves in a manner of speaking that's relatively impressive considering just how famous they are in their respective roles.