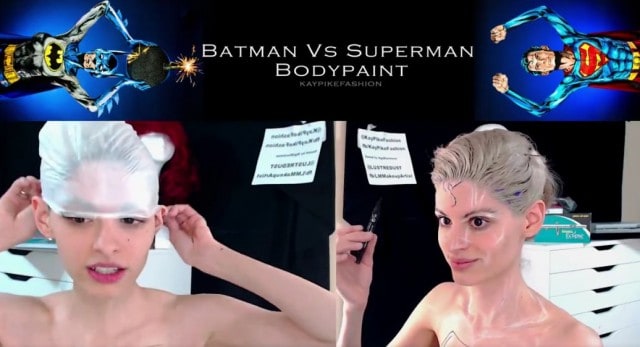 For those of you who aren't familiar with Kay Pike, she's currently a professional designer and model. She currently has her own Cosplay Fashion line and you will see her own digital artwork in the form of fantasy prints, websites, and advertising. She also takes the time to model if the opportunity for fun and to lend a helping-hand is there.
Kay Pike started her cosplay career by wearing her designs around town. After repeated attempts by strangers to buy her cosplay hoodies off her back she was finally convinced to start producing for others. Her first event as a Cosplay Entrepreneur was in Calgary in 2009. 6 years, 1 arcade room, nearly 100 conventions, and over 10,000 cosplay pieces later, she has her own fashion line!
She designs and sews everything for her company, CanadaCosplay. More than just a pretty face, Kay has faced down the competition and has become Canada's leading day-to-day Cosplay accessory manufacturer, and full time professional vendor.
Most recently Kay has put her make up and modeling skills on display for all the world to see. She decided to don herself up in body paint (as well as face paint) in a split screen demonstrating her love for Batman and Superman Cosplay. Wait until you see how fantastic a job she did. The video's already at 700K views and counting. Enjoy this incredible show!