There are countless ways to market television shows and movies. On one extreme side of the spectrum is that you can be a "tell all" marketer. By that I mean release every image, trailer, spoiler and anything else under the sun that practically gives away an entire plot and storyline. On the other extreme you can give away almost zilch. You'll release a cryptic image here, send out a weird tweet there, but ultimately fans are going to have to wait for the release date. Twin Peaks is a perfect example of the zilch method.
I bring this up because someone by the name of Daniel Newman is likely to get a spanking from producers at The Walking Dead. In the same token, The Walking Dead is one of the "tell all" side of the spectrum marketers. They certainly keep enough under the vest but these guys are sharing stuff on a daily basis online. The latest "spoiler" was revealed from Daniel Newman's Instagram account. The photo has since been deleted. Check it out below: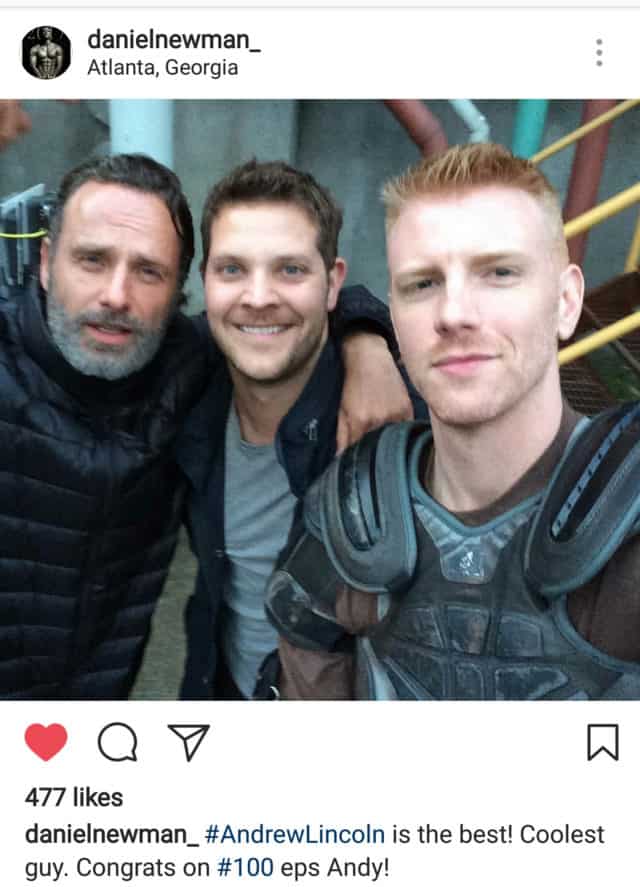 Newman posted the photo to Instagram, then deleted it when he or someone else noticed the spoiler details that they are standing in the Sanctuary, which gives away the plot point that Team Rick brings the fight to Negan in the big 100th episode, aka the premiere. The Internet saves all, though, and a Redditor posted the image along with more spoiler details on the premiere.
Ouch.