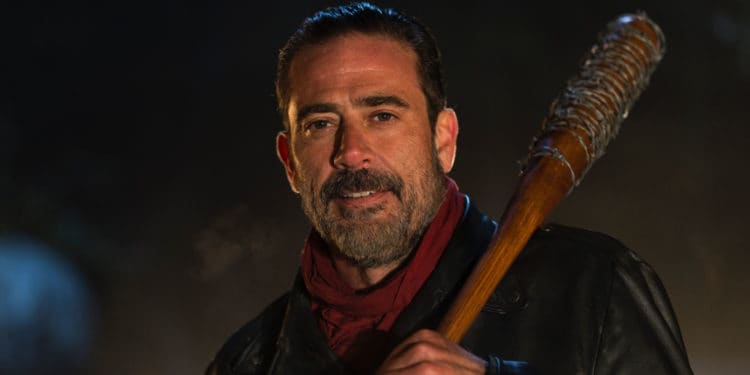 Before he even appeared on the show, Negan was highly anticipated by those that idolized The Walking Dead. Some people were wanting to see him because they wanted to see the brutality that he was going to bring with him. Others wanted to see the guy because they happened to like Negan, and possibly still do. But the guy that came into the show isn't exactly the same guy that's been plodding along with the rest of the survivors at this point since Negan has definitely changed. It's to be expected really, after all, his entire group was taken out or forced to surrender, he was injured and locked away, and there were plenty of people that still wanted him dead. A lot of the fans wanted to see him dead, but that wasn't fated to happen. Since his inclusion into the story Negan has been a hard character to like, largely because he has such a massive ego and a very bad temper when he's been challenged in any way. But all of that changed over a period of time after his capture.
Back when he was still the leader of the Saviors it might have been wise to think about a spinoff to show how Negan's life was affected by the apocalypse. But as of now, it feels that he's been through a great deal with one group or another and on his own, and those experiences have likely topped anything he might come across. Plus, there's the idea that going out on his own, for any period of time, wouldn't be a good idea since it would appear that Negan has lost his edge. That same killer instinct that served him so well earlier when he first came in is definitely tempered now since it would appear in recent episodes that all he wants to do is get out of harm's way and live out the rest of his life in whatever way he can. The fact that he took part in the Whisperer's War was interesting, but it does appear that he was still serving his own interests while perhaps looking out for others as a distant second.
A good reason to leave the spinoff alone is that the time for such things has come and gone and despite the other spinoffs that are being discussed it feels as though The Walking Dead and everything attached to it might need to finally fade out and let something else take its place for a while. Plus, the fact that there is supposed to be a movie coming, however, that's going, makes another good point when it comes to the idea of the show finally ending. After season 11 is over and done with it does feel as though things should die down before anything else gets the green light, but that's not usually how things go these days. There are likely several other reasons that people can come up with to explain why a Negan spinoff would be a bad idea, but the one that we're sticking with at the moment is that he's just not the same guy and it's very likely that it wouldn't be that entertaining.
Even if he were still a part of the Saviors and had a group of his own it might be time to say goodbye and move on. A lot of fans might not want to agree with this idea as the hope of spinoffs is enough to get them riled up and ready to see whatever else can be dished out. Some fans aren't ready to let go of the characters or the story no matter that some of them are likely those who were berating the show when the quality dipped over the last several seasons. With that being said though, the quality of the show has been lacking over the last few years and the Whisperer's War was perhaps the best even to come along in a while. Negan's run ended a good while before this and it kind of ended in a way that felt less than satisfying after all the changes that had been made to the story over the course of the last few seasons.
Seriously, it feels like it's time to put TWD away for a good long while and see what happens as things progress. None of the actors are really hurting for work it would appear and it's very likely that most of them will find something else moving forward. But this show feels as though it's stretched on for longer than it should have, which means it's time to pull the plug after season 11, even if that's not quite what's going to be happening. When a show starts losing its audience there's a definite problem, but for some reason, those behind TWD haven't been paying attention.