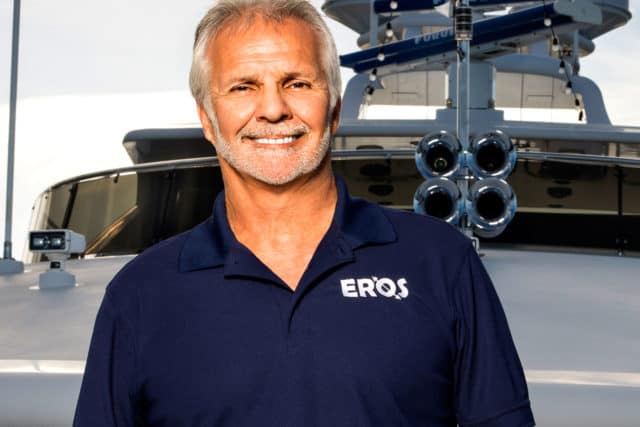 If you haven't watched it ever it might be time to flip the channel and take a peek at Below Deck, a show that's actually kind of fun even if it makes some people roll their eyes with obvious disdain for those that live among such decadence. One thing you can be certain of is that the captain and the young folks that live upon these luxury yachts are not nearly as well off as those that charter their services and the boat in order to have a good time. They are there to basically service the needs of their clients and see that they are taken care of in every way possible. Of course that doesn't always mean they get their way, but when possible the captain and the crew do what they can to make anything and everything the client wants happen.
But there are some interesting stories that they could tell.
Transporting a pig
There as a time when the crew had to spend around $5,000 to transport a pig all the way from New Zealand so that the client could enjoy the pleasure of roasted pork. The client was in his 90's and apparently this was the type of meal he and his family had used to celebrate every year so it had become a tradition. The kind of work it would take getting that to happen seems very extensive, but the crew was accommodating enough to get it done.
Covering for a client
At one point it sounds as though there was a client who's friend was a true playboy and liked the ladies a little too much. The captain can recall having seen the friend's wife strolling along the dock while his boat was lashed to another yacht so that the clients could mingle freely without any distance between them. When he raised the other captain in an attempt to avoid any trouble the friend and the other woman were quickly spirited away so as to avoid a huge fracas that could have become problematic for everyone involved.
Drug use on board.
The captain admits that there has been drug use aboard the ship that he's heard about but hasn't seen. When it's not as obvious and isn't being used in the open he doesn't attempt to contest the fact so long as it doesn't become a problem. But he's had to kick people off for using in plain sight and without any regard for the specific laws that have to do with controlled substances. When he's had to kick such clients off of the boat they've often responded with outright shock. That seems to fit in with the type of rich folks that think they can do whatever they want so long as they're paying. Thankfully the captain is among the more sensible type that doesn't go in for the idea that the customer is always right.
There are probably dozens more interesting and somehow kooky stories that take place aboard the luxury yachts that the super rich treat as their personal toys, and I'm sure the good captain has seen most of them.
Save