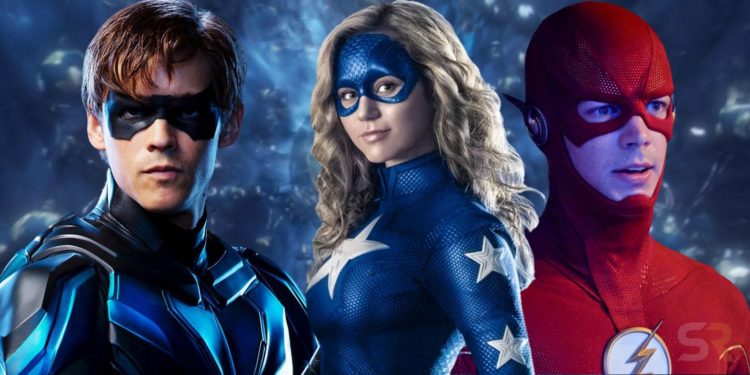 DC Comics has long been a leader in comics, animated features, and films but when compared to Marvel's ability to craft a grander universe than the film industry has ever seen before, DC hasn't compared as much as they try to. While DC has released a number of hit films from characters that they own and created themselves, connecting the universes between them has never been too successful to the extent that Marvel has been able to do. Many factors have contributed to the fact that DC Comics films don't live up to the same long-standing hype as Marvel projects tend to gather, even post-release. However, one of the largest reasons for the failure of the DC Extended Universe stems from DC's lack of reliability to maintain actors for the entirety of the time that the characters have been needed to appear on the screen and in other films and will continue to ruin the DCEU should the trend continue. Below, we've gone into detail on the comparisons between DC and Marvel's giant on-screen universes, the lack of dedicated actors, and un-attached stories that further separate DC from its rival comic publisher in many aspects.
Marvel Cinematic Universe
Since the very first film was considered to be within the MCU, "Iron Man", there have been countless easter eggs and similar nods to different aspects of the already existing Marvel characters, themes, and other items from the original comics. Such an easter egg found within the first MCU film was Captain America's shield found within Tony Stark's lab, years before the Captain America film was even announced. From that simple fact, Marvel was already doing things leagues ahead of DC Comics' live-action adaptations in terms of teasing the future and a tied universe early on.
DC Comics Extended Universe
Pre-MCU DC had many Batman films, Superman films, and various other smaller projects such as television or animated features, and while those had smaller easter eggs scattered throughout them they never truly compared to the setup that Marvel was leading to with such easter eggs, which tend to prove the existence of a character or characters within the universe so fans get eager towards the future, long before the actual appearance. When DC announced "Justice League" would include current and new actors that were set to appear post-Justice League in other productions as well, things started to look up, but that only lasted for so long before the future with certain actors became uncertain. Recently, even the television portion of the DCEU got a shocking shakeup for some fans old and new.
DC's Lack of Reliability
There were certainly times when DC had tried to build a strong universe of characters composed of contracted actors but the large gap between movies, actors leaving the roles, and solo films that don't actually connect to other films within the DCEU can be quite contradictory and make it hard for a strong continuity and will further ruin the DCEU. Nearly all of the "Justice League" main cast have been in at least that film, and have been at risk of not playing the character in future opportunities. Ben Affleck was set to be the Batman for the foreseeable future but after the actor left the role at the same time as his rehab stint, the role has been unknown ever since. Of course, Robert Pattinson starred as the caped crusader in the most recent adaptation, "The Batman", but don't expect him to fill the role of Batman in "Justice League". While "The Batman" did well and captured a version of Batman we haven't seen in live-action, it falls into the same category as "Joker" as a story fans always wanted but really doesn't matter compared to the epic universe that is Marvel's MCU and DC's lack thereof. "Wonder Woman" and "Aquaman" actors Gal Gadot and Jason Momoa have been the most consistent each appearing in more than one project, successfully. DC has felt lacking in securing roles of actors since "Dawn of Justice" appeared to be securing the roles and we've since lost both Ben Affleck and Henry Cavil, further cementing DC's lack of reliability will continue to ruin the DCEU. Most recently, Flash actor Ezra Miller has been taken from and brought back to the role of The Flash after his script for a solo film was originally denied but the character, as well as Aquaman and Wonder Woman, appeared in the season finale of Peacemaker, while the faces and voices of Batman and Superman weren't even attempted beyond a mere silhouette. The closest DC has ever to an attempt at keeping continuity across its media was during an Arrrowverse crossover which ended showing various different DC shows, across different universes, that included the HBO Max shows of "Doom Patrol" and "Titans", CW shows such as "Stargirl", the other Arrowverse shows and even Ezra Miller's Flash and Green Lantern Corps, each existing in separate respective universes were shown.
Tell us what's wrong with this post? How could we improve it? :)
Let us improve this post!