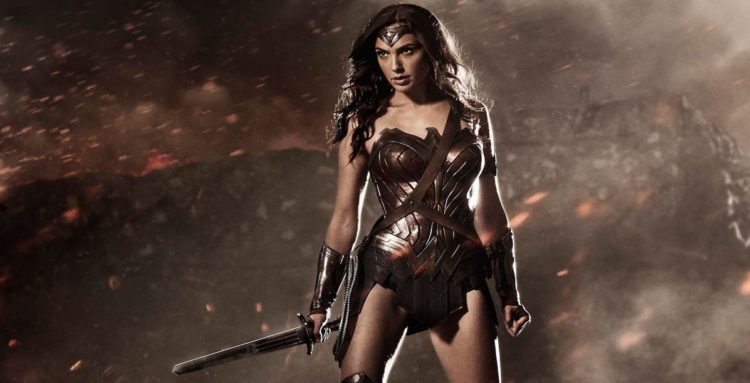 Always remember, Honest Trailers are going to live up to their name, meaning they'll be honest, but not necessarily kind. Remembering that is kind of important when one steps into such a clip. The DCEU took a serious pounding when it first tried to get started up and it's not going as well as people want to think it is now since DC feels disjointed and less cohesive than ever. But the standalone movies have been doing okay, which appears to be where DC is headed at the moment no matter that it keeps everything separated and cohesion is less of a possibility. When the heroes and villains did come together though one can openly state that it was a giant mess of CGI and action that some enjoyed and some couldn't help but cringe at since to be fair, some of the ideas that DC has been pushing have been decent until they've been seen on the big screen, or on streaming. Even criticizing DC these days isn't really worth it since while DC isn't dead in the water, their current direction feels as though it's trying to take off but is bound to get hampered in some way each time the franchise sees clear skies. Several movies have been well-received by a lot of fans, but the efforts to keep the DCEU moving forward have stalled and stuttered so badly at this point that it feels as though it might take an actual miracle to get things under control and on the right track. There are plenty who would disagree and say that the Snyder Cut set the record straight, but there are a lot of people that might laugh at that and do their best to remind rabid fans of the DC universe that Zack Snyder and Warner Bros. aren't on the best of terms at this point, so expecting more from that quarter might not be realistic.
The DC universe is in need of a lot of help at this time but as of now it feels that it's doing the best it can to maintain appearances in order to make people think that it's still coming up in a big way and has a lot more to offer. It might at that, since Black Adam is on the way along with several other projects that might have a chance at allowing DC to become a little more dominant if they manage to change their storytelling methods a bit and make it apparent that they actually care about their characters enough to not mangle them so horribly and create plot lines that are hard to believe and even difficult to follow at times. Plus, it's either a good or a bad thing that their heroes are finally stepping up and taking the lives of the bad guys that won't back down, but it definitely appears to be creating conflict since over at the MCU, death in battle has been addressed more than once and the idea that the villains get to face the consequences of their actions is a little more appealing than the angst-ridden screams and unmentioned kills that go on in the DC universe. It's also apparent that while there might be issues now and then at the MCU when it comes to the actors, they get solved more often than not without becoming massive headlines that end up making the actors look like spoiled divas that took the money before deciding to flap their gums over how poorly they were being treated.
Another thing that continues to happen is that rumors of this movie or that movie coming are placed online, then something happens and they have to be amended, then the something gets solved and things are changed again, and then back, and then again…you can see where I'm going with this hopefully. That's why saying "DC is a mess" is short and to the point since it feels as though the left hand doesn't know what the right is doing and it's fair to say that the right hand might not even realize the left hand exists given how the lack of continuity in the movies continues to roll forward. It's tiring just trying to think of how many different directions the DC movies are headed in, especially since the standalone movies make it clear that they're not going to come together again, at least not at this moment. Like I said, DC is an easy target right now since there isn't a cohesive bond between a lot of their properties and the bond that does exist is so strained that trying to bring it back is going to take a monumental amount of effort. It does sound better to say that DC will finally get their act together, but it might take a while until that actually happens.