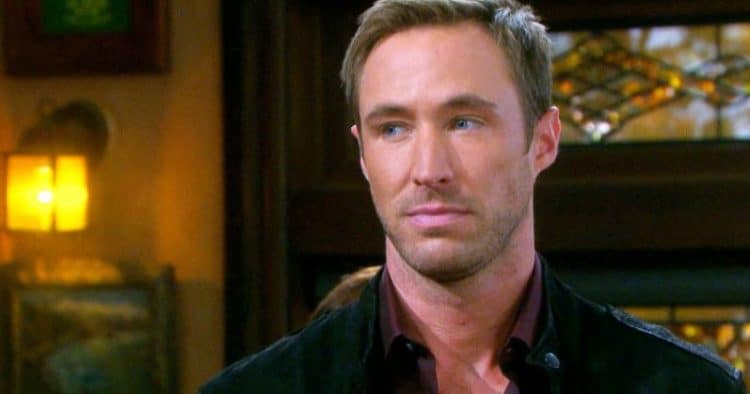 Days of Our Lives fans watched the week begin with a bang, and it's only going to get better. For one, we all got to see Sami discover the mystery patient, which is going to change the game for everyone involved at this point. There is not much we can about anything other than that, but we know that this is going to be one of the biggest game changers in the history of this story line. We also saw that there was a development in the entire baby mama drama with Lucas and Baby Bonnie, and we are just as confused as anyone else by what is happening and why it is happening. We don't know, and we don't even want to know at this point. What we know is that this is something that's more than a little interesting.
Additionally, we've learned that there is a lot happening with Xander and his warehouse. Nicole managed to escape, and Sami and Eric were able to get in there. All kinds of chaos and craziness went down yesterday as things in the warehouse turned from bad to worse, and now we are fearful for the way things will turn out for some people and their situations. There's not much we can do other than sit down and wait for this to all fall apart. Eric and Brady have to work harder than ever to save Nicole, and they are forced to work together to make this happen. We all know that they have their issues because of her, and this is going to be a very interesting situation. We also know that Sami is confused about all that Brady is up to and what it means for him, so we are going to sit back and wonder if there is anything going on that might just make a difference.
What's Happening on Days of Our Lives
When Sami is in Salem, you can count on some fun! #DAYS

📷: @Ali_Sweeney pic.twitter.com/ThJvVq3kpn

— Days of our Lives (@DaysPeacock) October 19, 2018
We all love when Sami is in town, and this picture does make us happy. We know there is a lot of drama between these three right now on the show, but that means that they have some fun behind the scenes. They're working on their jobs and having fun, which makes it easier for us to watch what's happening on the screen.
What's Next on Days of Our Lives
Can Eric rescue Nicole from certain death? Watch Days of our Lives, weekdays on NBC. pic.twitter.com/C3NQ7FnNPe

— Days of our Lives (@nbcdays) October 19, 2018
It's going to be a big mess around here for two brothers. It turns out that Nicole is going to die. We all know that you want to see her make a comeback and live happily ever after with Eric, but it's just not going to happen. We hear that there is a chance she will die when she becomes trapped as Xander's warehouse is on fire. And that means that she will not make it. Her baby is with her, but we hear that Eric and Brady can get her out. When it's obvious that she cannot get out, we hear that Eric will try to stay with her. Brady is going to knock him out and save him so that he doesn't die with her, which will not go over well with Eric later. But he cannot die with Nicole even though he thinks he'd rather be dead than to live without her at any point in his life.
That will be the beginning of a very long feud for them. Well, not the beginning. He's already upset with his brother for blackmailing her into leaving, and Eric finds this all to be Brady's fault. It's bad news as a whole, but we don't know what else to do about this. She will die, and the secret she found out might die with her if she doesn't think to tell them what she discovered when she tried to get them away. And, as always, anything can happen — and it often does.
Stay tuned for more Days of Our Lives and be sure to check out TVOvermind daily for the latest Days of Our Lives spoilers, news, and updates.