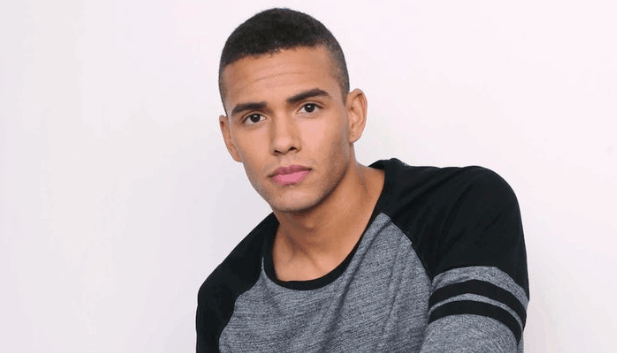 Days of Our Lives fans were all excited about the Emmy's last weekend, but it ended up not being such a big night for the show. There were not that many wins for them despite being nominated so many times, which is always a disappointment for everyone. The great news, though, is that everyone was there, they had a great time, and they were able to get to have some good fun in a moment when good fun is not always prevalent in the story line. The 2019 Emmys happened during a week when this show is going through some ugly times with the people who are back for now, and it's been sad for fans to watch. It was almost refreshing to find out that there were so many happy moments on the show, such as the moment when Kyler Pettis took home the Emmy for the role of Theo Carver. And we have some fun facts about him for you.
His Parents are Athletic
Did you know that this is a young man who most people probably would have expected to go into sports at some point in his life? He is an actor, but that doesn't mean that he wasn't good at other things. In fact, his mother was a former NFL cheerleader for most of her younger career, and his father is former professional MLB player Gary Pettis. One of his brothers took after his father in the world of athletics, and he plays professional football for the San Francisco 49ers. This is something that we don't think is a little awesome. This is something we think is super awesome. What a talented family to grow up in as a child. He didn't take after his parents and their athletic careers, but he did form a great career of his own. At least, that's what his Emmy says about him.
He's a California Native
He did not grow up anywhere else. He grew up in Laguna Hills, which is an affluent community in Southern California. Many people don't grow up here so much as they move to SoCal to try and break into the acting community, but this is not a problem he had. His parents were there for sports and their careers, and this is where they decided to settle down, raise a family, and turn their lives around into what they are today. He's a young man with so much to offer, and he is fortunate to grow up in a beautiful locale. He's even more fortunate that he did not have to go so far to get to LA as many people do. He got to stay close to home, and that's nice when you are a young man growing up in your own life.
He's A Model
Like so many young actors, he did not start out his career as an actor. In fact, he began his career as a model. He was good at what he did, and he made a perfect candidate for the role as Theo. The character is described as a young man who is very handsome, sweet, and who has a touch of autism. He lives on the spectrum, but he is a high-functioning autistic character. The show knew what they were doing when they created this role, and it's almost like they somehow knew that he would one day come in and take over for the child who had the role before.
He's not the First Theo
It's easy to forget that he is not the first young man to have this role. He is the kind of young man who took over for another child. He was not the character because the character was a child at first. He was rapidly aged back in 2015, and he took over the role himself. He is not someone who was there originally, but it's easy to forget that he was not. He's been the role for so long, but he did leave it behind in 2018. He won his Emmy for the work that he did before that, and we are all so excited as fans of the show to have this young man take home such a win.
Tell us what's wrong with this post? How could we improve it? :)
Let us improve this post!