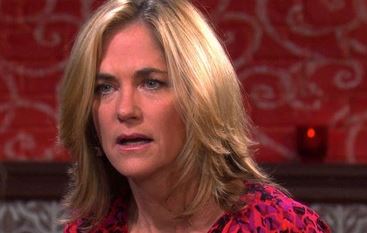 Days of Our Lives fans know that Eve worked her way right back into town with a plan in obvious motion, and no one is very happy about what she has to say or do. She's got more on her plate than any of us cares to admit, and we have to find a way to figure out what she's up to. She was married to him, so she says. And she's got some issues she needs to work through in addition to that. But she's also adamant she had nothing to do with murdering her husband.
However, Brady thinks otherwise and claims he has proof. He is going to go to Rafe and Eli and tell them that he has the proof necessary to put her behind bars, but we can't help but wonder if this is true. He was so certain that it was Nicole, and now he's changing his mind about all of that. We are a little bit confused about what he wants and what he is up to, and we can't get over just how much he seems to want to see everyone hurt.
And we also want to know what Eve is doing to get herself out of this mess. Did she really not see that coming? Did she really not think that he would come to her and want to know how he could take her down? She didn't do something right, unless this was all a part of her plan in some way.