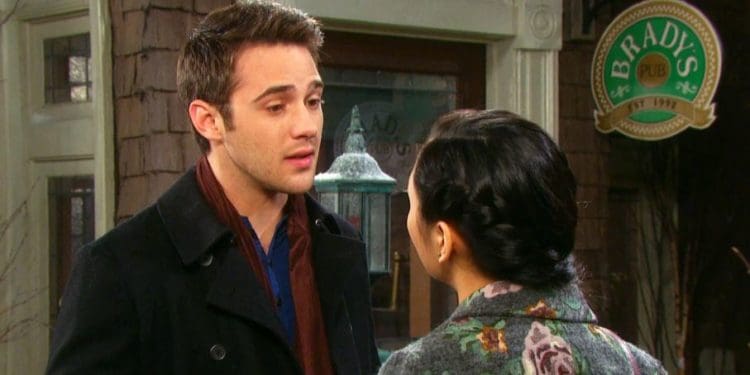 Days of Our Lives fans are not surprised that Xander and Eve are in the middle of this issue of theirs, and we are not surprised that they cannot seem to get their lives together, either. They are a hot mess, and they are going to be the demise of one another. We cannot help that in any way, but we can help the fact that there is a lot more going on. He found some leverage against her, and he's not afraid to use it to get what he wants. And then there is Sarah, who made the most stunning confession to Rex. She's been a mess, too, and it's his fault. When he dropped his bombshell on her last week, she was shocked. She hurt Eric in the process, and this is all a big mess now that they cannot get their lives together. We aren't sure what might happen to them in the moment, but we know that it will not be good news for anyone who is involved in any of this.
For the moment, however, we are all just a little bit surprised that someone like these people will make this situation continue. Marlena is worried for Eric to the point that she's asking him to open up to her and make things as right as he can. She wants him to admit that there are some problems with him and Sarah and that he has feelings for her, but he's not sure he can admit that. He loves Nicole, and he has feelings for Sarah. But if he opens up and admits that, then he is in a moment when he has to be vulnerable and be there to say he's having feelings for another woman when she's not the woman he loves.
What's Happening on Days of Our Lives
Love is in the air! #DAYS pic.twitter.com/KKgZwLmpOM

— Days of our Lives (@nbcdays) January 21, 2019
Well, then. That's all we have to say about that one.
What's Next on Days of Our Lives
Ciara is taken captive! Watch Days of our Lives, weekdays on NBC. #DAYS pic.twitter.com/ZyuAnYhMH6

— Days of our Lives (@nbcdays) January 25, 2019
We are more than a little excited to see that Leo's mom is going to show up. She's in town, and she might not be a very happy woman. But we don't know whom she's so upset with. Is she upset that she's working with a man who is her son who is clearly looking for another man while married to one man? Or will she be annoyed that her new son-in-law not only seems to hate her but her son as well? Will she be happy that this is the life her kid is living or will she find another way to make sure she gets her way to work things out? We don't know what is going on, but we do know that there is a lot that might happen for them. They think that things might just work out, but we don't know that they can make this happen for them. We know that this will be interesting, though.
And we will see that Marlena is about to receive a warning from Melinda. Melinda wants her to keep her mouth shut about what is happening in her life, and she wants to keep her quiet about Haley. But we think that Marlena is the wrong person to ask to stay quiet about anything at this point in her life. She is not the woman you mess with at this point, and she's going to be rather unamused by all of this. It's just a big situation, and it might not be good for any of them. We do hope that things will improve, but we doubt it.
Stay tuned for more Days of Our Lives and be sure to check out TVOvermind daily for the latest Days of Our Lives spoilers, news, and updates.