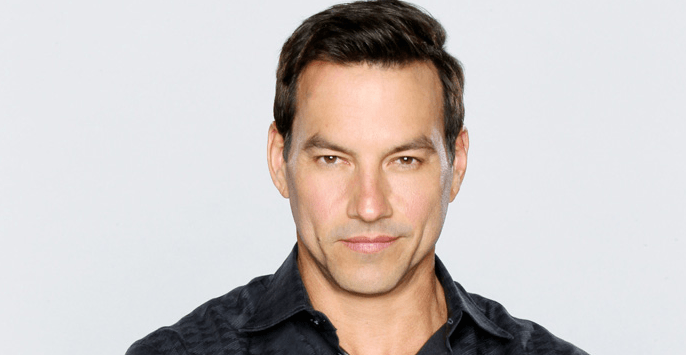 Days of Our Lives fans are always excited when someone they love and admire from their own show is nominated for an Emmy, and we are all just so excited that Tyler Christopher made it happen. He came onto the show with big fanfare, and he did the job. He did the job well. He may not have won the Emmy for the Outstanding Male actor, but it's not like he doesn't have one, or more, of his own from years on General Hospital. He was here for a minute and a half in 2018/2019 before he announced he would leave the role he quickly and shortly originated, but he left his mark. So much so that he was nominated for an Emmy. And now we want to learn more fun facts about him, even if he's gone and someone else has taken over the role of Stefan DiMera.
He Didn't Get the Job
We all know and we all love Tyler Christopher for his role on General Hospital as Nikolas Cassadine, but did you know that he initially wanted a different role — and he did not get it? He began the role as Nikolas in 1996, but that was three years after he made the decision to try out for another role. He was going to do the job of being Stone Cates in 1993. He did not get the role, and we are glad he didn't get the role. This is one of those things that clearly makes so much more sense when you take into consideration the fact that he is Nikolas Cassadine, and he can never be anyone else. However, he did apply for that job, he did not get it, and it probably felt really disappointing to him in the meantime.
He Was Married to A Famous Face</h2
Remember when Desperate Housewives debuted more than a decade ago, maybe almost two decades ago? Remember how much we all fell in love with the lovely and talented Eva Longoria as she played her role of Gabrielle Solis, and we all loved her so much when she was that horrible, vain, awful, mean girl? Well, he was married to her. She's a star, and he is a star, and they were married for two years. We didn't even know that they dated, to be quite honest. The fact that they were married from 2002 to 2004 is beyond us. That's something so special and wonderful, and we cannot even begin to focus on anything other than how great that is.
He's the Youngest of Four
Coming from a big family must be an exciting thing, and I can say that kind of for sure. While I'm not from a big family, I do have four sweet little ones of my own, and we have a lot of fun in our house. Our little boy is our youngest, and he gets a lot of love from his older sisters. We wonder if Tyler Christopher grew up with the same kind of house filled with love, bickering, laughter, fun, and enjoyment that ours do? And we wonder if he loved being the youngest of four kids, and we wonder if that made him the scapegoat, or if that meant he was always protected by someone? Probably a lot of both.
He's A Married Man
He was engaged to several women over the years, including his one-time General Hospital costar Vanessa Marcil. They didn't work out, but he did end up getting married a second time in 2008. He married Brienne Pedigo, who is an auto racing reporter. He is someone who has a lot to offer in his wife, and they have been happily married for many years. They also have two children. Their first was born in 2009 and his second was born in 2015. He has a son and a daughter. They live as a family in Indiana, which is a place where you go when you want to live a quiet life that's happy, simple, and out of the limelight. Since we rarely see him in any tabloids or being reported on for whatever reason, we can assume that his lifestyle works for him in a way that is nice.
Tell us what's wrong with this post? How could we improve it? :)
Let us improve this post!