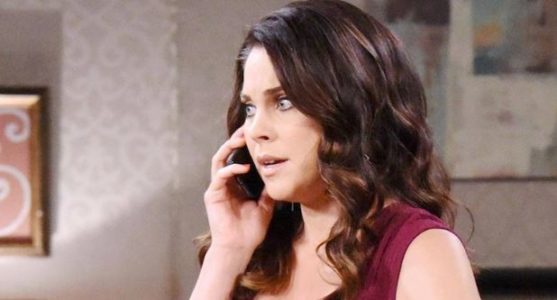 Days of Our Lives fans are not sure we can handle even a moment of what is going on to happen with John and Paul are caught. They are going to find out what is going on with Chloe, and they are going to work to find her. They don't have much time, and they know this. They know their time is limited and they are going to work very hard to ensure that this is not something they mess up, but they aren't going to have a lot of luck with that. As they close in on what is going on and what is making them feel worse about their feeling about the future, they will be caught by a few of Mateo's employees.
Unfortunately, we don't know what that means. Being caught can mean a few things, but we do think that it might mean one of two things. They could be caught and then captured, and that might leave them in a bad place they didn't want to be in. Or, what we think is more likely, is that they will be caught but not captured. However, being caught means that Mateo is no on to them, which means that they might be suffering from him moving Chloe and them starting all over in their quest to find her and what she's up to. We don't really know exactly what it means, but we do know that it means nothing good for either one of them. This is all we have right now.
They need to find her, and they are clearly running out of time. She's hopeless, and Mateo has her right where he wants her. There is very little that they can do at this point to get their situation under control, and that's what he is counting on. He knows they are looking, so this might encourage him to redo his plan for her and their way of life. It's not good news for her.
Stay tuned for more Days of Our Lives and be sure to check out TVOvermind daily for the latest Days of Our Lives spoilers, news, and updates.