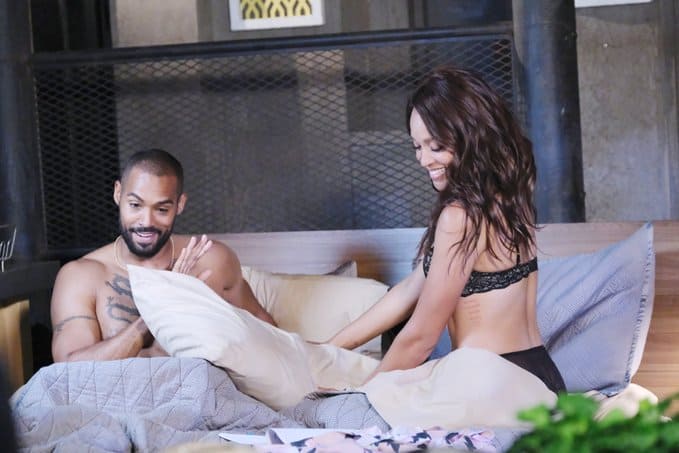 Days of Our Lives fans were just not that surprised to hear that Chad was given orders to kill yet another person. His father is not a very nice man and he does not make very good decisions. Stefano has a situation with him that makes things feel as if he is in control, which he is. He's got Chad under this spell and that's what he's doing. He already ordered him to go after Gabi, and now he has him going after Kate, and this means that there will be a lot of people who will go after everyone else in the meantime. They all hate Stefano, and they will not be happy that he's got his kid trying to kill all of them. This will not go well, because this is something that he is not inclined to do without his father's influence. He loves Kate, and that's his deal.
Stefano is trying to find Marlena now that Rolf is done with the procedure, but we think that something is wrong. She's not what he thinks that he might be, but this is always a situation that has a lot to offer. Additionally, we also think that there is a good chance that Justin is going to continue to confide in Jack. He already told him he is terrified of losing the woman he loves. He's already lost his wife, and losing Kayla, too, will do nothing short of completely kill him. We can see this being a real problem, and we know that this is going to be a big situation. John has to find Gina so that he can find Stefano with Marlena, or he might never get her back. Of course, Gina will love his because she is obsessed with John, so it ought to go over well.
What's Happening on Days of Our Lives
In the latest #DAYS, a struggle at the Kiriakis mansion ensues with Will, Sonny, Evan and Ciara. https://t.co/ZsCmiozQaB pic.twitter.com/4zfhbZGqDb

— Days of our Lives (@nbcdays) March 4, 2020
This is so over.
What's Next on Days of Our Lives
A birthmark reveals the truth about Sarah's baby and Xander and Victor's baby-swapping scheme. Watch #DAYS, weekdays on @NBC. pic.twitter.com/JlENp2zGIi

— Days of our Lives (@nbcdays) March 7, 2020
Rafe is going to be very unhappy when Evan scores a legal win. He's not in a place where he can do much more than just watch this all unfold, but he wants to see the man who killed Jordan put away, and he wants to be sure that baby David is going to be safe and happy from this man who is his father and who will harm him and not do anything good for him. It's hard for him to watch seeing as how he spent so much time working with her to keep this baby safe from both her and the father that she would not share with him. It's not a good day, but we think he's going to need to find a way to move on and get over this quickly.
Additionally, we also think that John is going to find Rolf and make sure he pays. This is not a man who will get away with anything that he did to the woman who John loves, and he is making that very, very clear. There is nothing that will work for any of them in this manner, and it's not going to be good news for anyone. However, we also think that there could be more to this. Gina is going to make it her mission to make sure that both Ciara and Shawn feel taunted, and like they will never get their mom back. Meanwhile, Kate has no idea Stefano sent Chad to kill her and she's in danger — imminent danger. She's clueless about it.
Stay tuned for more Days of Our Lives and be sure to check out TVOvermind daily for the latest Days of Our Lives spoilers, news, and updates.