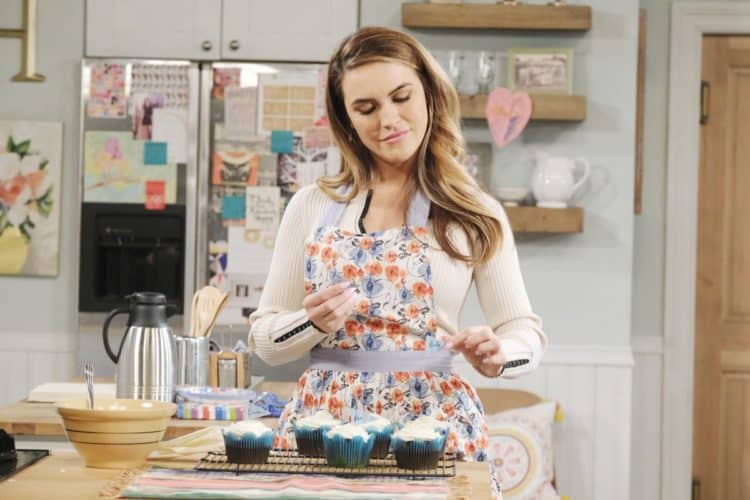 Days of Our Lives fans know that there is so much going on that will not work out for anyone. Lani and Eli are so happy with one another now. They went through a lot to get here, and it's been quite the emotional roller coaster for them. First, they cheated on their significant others on Christmas Eve a few years ago, got pregnant, lost the baby at birth, and they were both horrified and upset by all of it. They've been working so hard on finding some positive ground, some happy places in their lives, and a situation that works for them, and we think they've done it. They're getting married, they are happy, and they are looking for some fresh beginnings for their lives. As they begin their wedding planning adventure, they are both excited and happy and really ready for this.
But, we all know that Gabi is upset. She's crushed. Her husband was killed by Lani, and she's crushed beyond words. She's never going to let Lani and Eli have their happily ever after, and we know what lengths she's willing to go through based on her previous behaviors when she's felt even a little bit upset or slighted, and that wasn't when she lost her husband and the love of her life. She's out for blood, and she will get it. We are going to go out on a limb and say that watching her begin to plot her revenge on them is something that made us feel that these two will never make it down the aisle, and that they will never have their own happily ever after, and that they will never get to see what they want from their future — and she will keep working on that until the day she dies.
What's Happening on Days of Our Lives
It is with great sadness that we learned of the passing of dear friend and original cast member, John Clarke. A beloved member of the Days family, John holds a special place in our hearts and the hearts of our fans.

Our thoughts are with his family during this difficult time.

— Days of our Lives (@nbcdays) October 23, 2019
There's nothing more heartbreaking than this.
What's Next on Days of Our Lives
Marlena drops by unexpectedly and catches Eric and Nicole in an intimate moment. Watch Days of our Lives, weekdays on NBC. pic.twitter.com/R4PKlOtfqC

— Days of our Lives (@nbcdays) October 11, 2019
It's a sad day in Salem for so many people, but especially for Gabi. It's the day she is putting her husband in the ground and saying goodbye to him forever as his funeral is here. She is not going to be in a good place today, and we get that. We also get that as he is being taken from her forever, and she is saying her final goodbye to him at his funeral, she will make it clear to him that she will stop at nothing to make sure that the people who did this to him will pay with their own happiness. She is promising her husband revenge, and we know she will make sure that happens, too. She is a mess, and we know that it's all going to take a bit of time for her to process. There's a lot to this, but it's not going to end well.
While her life might be the most miserable it's ever been, however, Jennifer's might be the best she's ever had. Her love, Jack, is finally himself again, and he is happy to be with his family. He's so happy, in fact, that he is ready to put his life back in order and have his real wife back. He's asking Jennifer to marry him, but we don't see that going over well with Eve when she finds out her husband is getting remarried to his actual wife from so many years ago.
Stay tuned for more Days of Our Lives and be sure to check out TVOvermind daily for the latest Days of Our Lives spoilers, news, and updates.